U.K.'s Clark Resists Calls to Publish Brexit Letter to Nissan
By
'Show us the letter,' Labour spokesman demands three times

Nissan pledged to boost investment after Clark assurances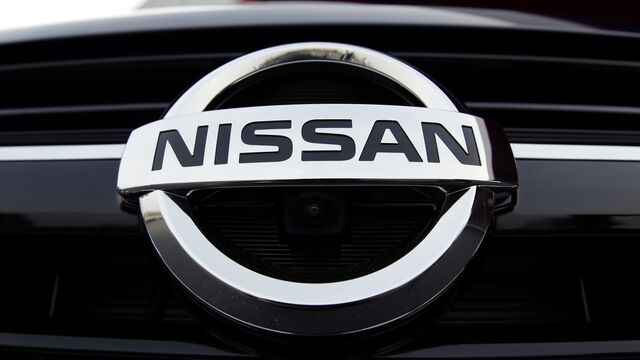 U.K. Business Secretary Greg Clark resisted calls from the opposition Labour Party to publish a letter he sent to Nissan Motor Co. that provided the Japanese automaker with the reassurance on Brexit it needed to boost production at a plant in northern England.
Clark addressed lawmakers in Parliament on Monday, a day after saying in an interview on BBC television that he'd spelled out four key pledges in the letter, including a promise to seek tariff-free access to the European Union after Britain has pulled out of the bloc. He repeated those assurances in his statement to the House of Commons but gave no further details.
"It's important that when companies of all types and in all sectors share with me their investment plans that are information to their prospective competitors, that they can be assured that they are not going to be disclosed to their competitors, to their disadvantage," Clark said Labour's business spokesman, Clive Lewis, called on him three times to publish the letter. "I've set out the information that I gave them."
Clark's assurances were sufficient for Nissan to commit to producing two new car models at its plant in Sunderland less than a month after Chief Executive Officer Carlos Ghosn said he might make any new investments conditional on compensation for any negative consequences of Brexit.
'Tell Us'
"If you didn't offer Nissan a sweetener, then what have you got to hide?" Lewis said. "If the assurance that you gave to Nissan applies to all of the automotive sector, then surely all of that sector should be given them. Show us the letter. If contrary to appearances, the government does have a strategy for Brexit, then why won't they tell us what it is?"
Lewis demanded to know whether Clark would be providing similar assurances to the U.K.'s aerospace, pharmaceuticals and services industries.
The other pledges Clark gave Nissan were continued funding for training and skills in the automotive sector, a commitment to encouraging domestic growth of the industry's supply chain, and a reassurance that Britain will invest in research and development of future technologies, such as electric cars.
It's "unclear" whether the assurances "are part of a planned strategy with a desired end point, or a one-off concession which shows those who shout the loudest get the best deal from ministers," former Deputy Prime Minister Nick Clegg, the Liberal Democrat spokesman on Brexit, told Clark in a letter on Monday. "Such jumble-sale economics would lead to piecemeal, sweetheart deals for individual companies, rather than the long-term strategy an economy as complex as Britain's needs."