Photographer: Matthew Lloyd/Bloomberg
U.K. Mortgage Approvals Rose to Three-Month High in September
Fergal O'Brien and John Ainger
U.K. mortgage approvals rose in September to a three-month high, the Bank of England said.
Almost 63,000 loans for house purchase were granted, up from a revised 60,984 in August, it said in a report in London on Monday. Economists in a Bloomberg survey had forecast a figure of 61,500.
The report also showed that consumer credit rose 1.4 billion pounds in September after a 1.6 billion-pound increase the previous month.
The BOE figures suggest that household demand for credit is holding up since the Brexit vote in June. With the economy performing better than expected in recent months, the central bank is forecast to refrain from cutting interest rates this week.
Business lending rose 1 billion pounds in September, above the average for the previous six months, according to the BOE. Annual loan growth was 3 percent.
Mortgage lending increased 3.2 billion pounds last month, the most since June. Demand for housing is partly being driven by low borrowing costs. The effective interest rate on new mortgages fell 4 basis points to 2.27 percent in September, the lowest since the series began in 2004.
Watch Next: U.K. Housebuilders Optimistic Despite Uncertainty, Says Lloyds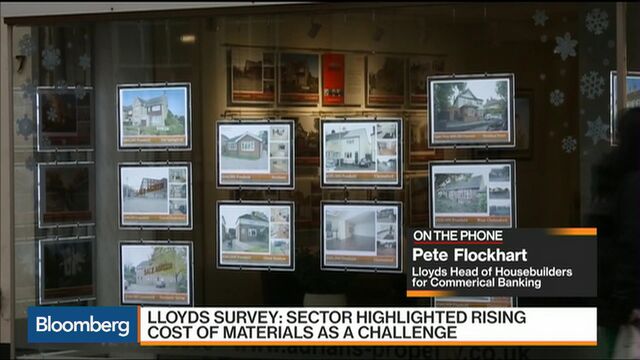 Before it's here, it's on the Bloomberg Terminal.
LEARN MORE