Tea Time With Owls in Tokyo
Hello World host Ashlee Vance takes a break from all the tech to check out the Owl Cafe experience.
By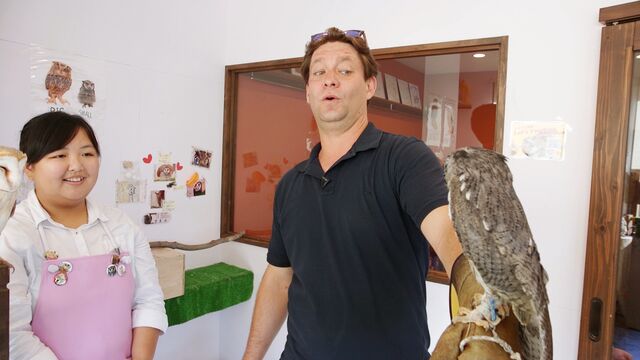 In Japan, you can do just about anything. Like, say, drink tea with an owl.
Tokyo has several Owl Cafes where people can come in, order a drink, and then head into a mini owl sanctuary. There, they can pet the owls, feed the owls and be frightened of the owls.
Hello World host Ashlee Vance recently traveled to Tokyo to take in the full Owl Cafe experience and to look into their cold, cold eyes.
Before it's here, it's on the Bloomberg Terminal.
LEARN MORE