Japanese Shares Close Higher as Shipping Stocks Jump on Merger
By and
Topix caps monthly gain of 5.3 percent, most since July

Marine transportation stocks surge, while oil explorers drop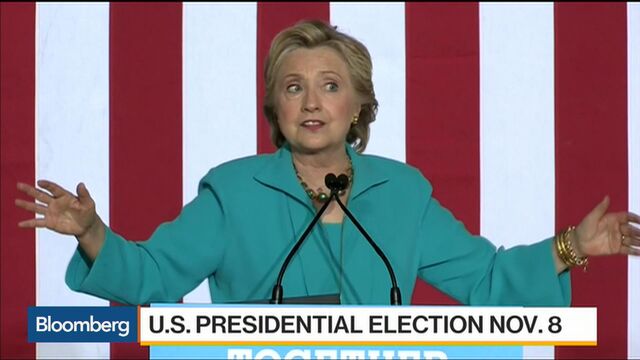 Japanese shares closed higher in their final minutes of trading as marine transport stocks led gains after three shipping giants agreed to merge their container businesses, while exporters rose as the yen weakened.
The Topix index, which spent most of the day in negative territory on concerns over next week's U.S. presidential election, reversed losses two minutes before the close off the month up 5.3 percent, its best monthly gain since July. Volume was 27 percent above the 30-day average with more than 500 companies on the measure scheduled to release results this week in peak earnings season. Nippon Yusen KK and Mitsui O.S.K. Lines Ltd. surged while Kawasaki Kisen Kaisha Ltd. climbed after agreeing to merge their container operations to create the world's sixth-largest box carrier.
| Security | Percent Change | Price |
| --- | --- | --- |
| Topix | +0.04% | 1,393.02 |
| Nikkei 225 | -0.1% | 17,425.02 |
| Yen-Dollar | -0.08% | 104.82 |
The Topix earlier dropped as much as 0.5 percent after the yen gained on Friday on concern U.S. presidential candidate Hillary Clinton is losing her strong lead to Donald Trump after the FBI said Friday it uncovered a fresh set of e-mails that may pertain to its probe of Democratic candidate Clinton. The yen reversed those gains on Monday, with electrical-appliance producers and carmakers providing the biggest boost to the Topix's afternoon advance.
"The yen has been a focal point for investors recently, with the currency not as strong as previously expected, while corporate earnings reports give the impression they're going to be relatively okay," said Hideyuki Suzuki, general manager at SBI Securities Co. in Tokyo. "Of course another point is the U.S. presidential election, which the market views Clinton to be the safer bet. But we can't be sure what the outcome will be."
Futures on the S&P 500 Index rose 0.3 percent on Monday. Clinton has 46 percent of the vote, against Trump's 45 percent, according to an ABC News/Washington Post tracking poll. About a third of likely voters say they're less likely to support Clinton given FBI Director James Comey's latest disclosure, while 63 percent say it makes no difference.
"Should Trump become president, chances are for U.S. monetary policy to take a turn and they may opt against a rate hike," said Shoji Hirakawa, chief global strategist at Tokai Tokyo Research Institute Co. in Tokyo. "We can't take any aggressive positions before seeing how U.S. stock markets move tonight."
BOJ Day Approaches
Investors are also looking ahead to the Bank of Japan's policy decision on Tuesday, where the monetary authority is largely expected to stand pat on stimulus. In the latest snapshot of Japan's economy, data showed the country's industrial production was unchanged in September from a month earlier, falling short of forecasts.
A stronger yen and softer external demand this year have buffeted Japanese exports, which have fallen in each of the past 12 months. This has weighed on industrial production and frustrated efforts by the central bank and Prime Minister Shinzo Abe to revive the nation's economy and achieve its 2 percent inflation target.
"One point of focus will be on what the BOJ's outlook is for inflation," said Masahiro Ichikawa, a senior strategist at Sumitomo Mitsui Asset Management Co. "The talk has been for the 2 percent inflation target to be achieved within 2017. But the inflation outlook is likely to be revised down to a certain extent."
The Topix Marine Transportation Index jumped 4.2 percent. Nippon Yusen KK climbed 6.4 percent, Mitsui O.S.K. Lines Ltd. surged 5.6 percent while Kawasaki Kisen Kaisha Ltd. advanced 0.4 percent. The merger of their the box business will create a company that controls 7 percent of the world container-shipping trade as the industry continues to shrink.
Japan's largest energy explorer Inpex Corp. lost 1.6 percent while Japan Petroleum Exploration Co. slid 2.6 percent as crude fell for a second day. Among oil refiners, JX Holdings Inc. dropped 0.6 percent. 

NGK Insulators Ltd. slumped 11 percent to lead the Topix Glass & Ceramics Products Index lower. The maker of industrial ceramic products cut its full-year operating profit forecast by 10 percent.
Silicon-wafer manufacturer Sumco Corp. soared 9.1 percent, the biggest rise on the Nikkei 225 Stock Average, after rival Shin-Etsu Chemical Ltd. signaled a previously expected pullback in semiconductor wafer demand early next year may not occur.
Amano Corp., a producer of parking meters, jumped 5.2 percent after reporting profits that beat forecasts.
The Topix's gain this month comes as the Japanese currency slid about 3 percent against the dollar. A weaker yen has fanned bets exporters' profits may not be as bad as previously expected for the year.
Some 235 companies report results on Monday, with the majority of them posting after the market close. Sony Corp. slashed its full-year profit forecast by 10 percent citing losses in its components business and an impairment on the sale of its battery unit, while Honda Motor Co. raised its forecast for full-year profit as demand for Vezel and XR-V sport utility vehicle models surged in China. Japan Tobacco Inc. raised its full-year profit forecast for the second time this year on better than expected performance at its overseas and pharmaceuticals businesses.
"Corporate results being better than expected appears to be a given, with the yen trading at levels weaker than foreign-exchange rates anticipated by the companies," Tokai Tokyo Research Institute's Hirakawa said.