U.K.'s May Faces Demands to Reveal 'Secret Deal With Nissan'
by
Former minister Soubry, Labour, SNP call for full disclosure

Soubry: David Cameron's ministers were weighing tariff help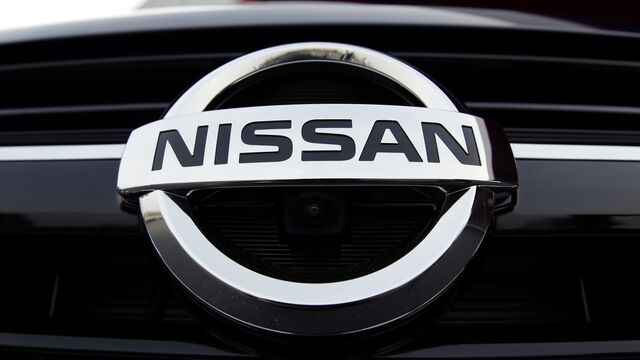 Prime Minister Theresa May's government was urged to reveal details of the assurances it made to Nissan Motor Co. in order to convince the automaker to expand production in Britain.
Echoing disclosure demands from the opposition Labour and Scottish National parties, former business minister Anna Soubry called on May's administration to reveal whether it had promised to use taxpayers' money to underwrite any tariffs imposed on the automotive industry after the U.K. leaves the European Union.
"I'd be very surprised if there hasn't been some sort of guarantee to mitigate any tariffs," Soubry said on Friday in a BBC radio interview. She said the possibility of tariffs being imposed on car exports was the company's main concern when she met with Nissan after the Brexit vote and before May replaced David Cameron.
Nissan's announcement on Thursday that it will build two new car models at its plant in Sunderland, northern England, has led to speculation that May's government offered the company incentives to boost production in Britain. Chief Executive Officer Carlos Ghosn said a month ago the Japanese automaker might ask the U.K. to compensate for any negative consequences from Brexit as a condition for new investments.
Tariff guarantees
"We were looking at underwriting any tariffs should they be imposed," said Soubry, who was offered and turned down a post in May's government. "I think the public will want to know if there has been some guarantee, some commitment which involves the spending of public money."
May's office refused to confirm reports that it sent a letter outlining specific promises to Nissan to convince the company to commit to continuing operations at its plant. 
The premier's spokesman, Greg Swift, said on Friday that there had been "communication in all forms" between Nissan and the U.K. government, after reports that Business Secretary Greg Clark sent a letter to the company's board containing key assurances over government support for the automotive industry.
"There's no checkbook; I don't have a checkbook," Clark told the BBC. "The important thing is that they know that this is a country in which they can invest."
'Full disclosure'
The two main opposition parties also called on the government to release the details of its assurances.
"We can't have the Government doing deals that affect jobs and the future of our economy without telling the public or parliament what the basic terms are," said Labour's Brexit spokesman, Keir Starmer. "They now need to spell that out and strike a wider deal that gives certainty to businesses, workers and communities across the country."
Angus Robertson, the SNP's leader in Westminster, called for "full disclosure" of the letter, saying: "Theresa May must lift the lid on this secret deal with Nissan. And her government must provide full disclosure on any agreement struck behind closed doors by publishing the details in full."
Swift earlier declined to say whether ministers had sent a written assurance to Nissan, telling reporters in London only that there had been no deal or compensation package and nothing promised on tariffs. 
"The commitment that Nissan has made to its Sunderland plant and Britain is as a result of the assurances that Nissan received from the business secretary and the prime minister that Britain is open for business," Swift said. "In terms of communication between Greg Clark and other areas of government, clearly there have been numerous discussions and all forms of communication between Nissan and the government at various levels."
Before it's here, it's on the Bloomberg Terminal.
LEARN MORE