Trump Seizes on FBI Decision to Review Additional Clinton E-mails
By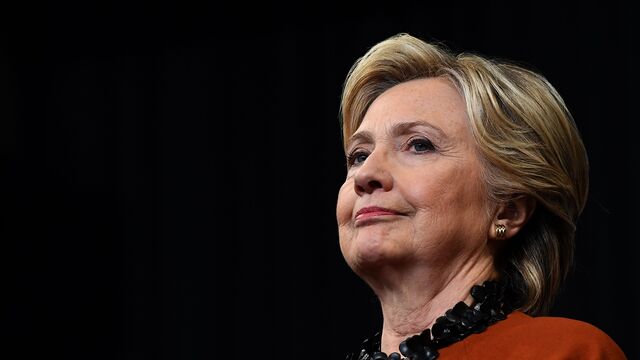 Donald Trump enthusiastically greeted the explosive return of Hillary Clinton's private e-mail server to the presidential race just minutes after the Federal Bureau of Investigation announced its decision to review messages newly discovered as part of a separate inquiry. 
The Republican nominee called the FBI's inquiry "bigger than Watergate" at a campaign rally Friday in Manchester, New Hampshire, expressing hopes that "finally, justice will be served."
Sensing the opportunity to reduce the Democratic nominee's lead in the polls, Trump campaign manager Kellyanne Conway said on Twitter that a "great day in our campaign just got even better" while Trump painted Clinton as unfit for the presidency, one of the major themes of his campaign.
"We must not let her take her criminal scheme into the Oval Office," Trump said to a crowd inside a hotel conference room that immediately started chanting "Lock her up!" as Trump addressed them. "I have great respect that the FBI and the Department of Justice are now willing to have the courage to right the horrible mistake that they made."
Trump, seizing on the crowd's enthusiasm, said that he heard the announcements just "10 minutes ago."
"In all fairness, so many people have suffered so much worse for doing way less," he said. "I think they're going to right the ship, folks, I think they're going to right the ship. And they can save their great reputation."
Earlier on Friday, FBI officials sent a letter to Congress saying it had found new e-mails and would be re-opening the investigation.
"In connection with an unrelated case, the FBI has learned of the existence of emails that appear to be pertinent to the investigation," Director James Comey said in a letter to eight committee chairmen in Congress. "I agreed that the FBI should take appropriate investigative steps designed to allow investigators to review these emails to determine whether they contain classified information."
After opening with the FBI news, Trump reluctantly turned to his planned remarks in Manchester. "The rest of my speech was going to be so boring," he said. 
Before it's here, it's on the Bloomberg Terminal.
LEARN MORE