GOP, Democrats Ask FBI to Explain Renewed Clinton Probe
By
Lawmakers in both parties say voters deserve more details

Judiciary chairman demands FBI briefing 'as soon as possible'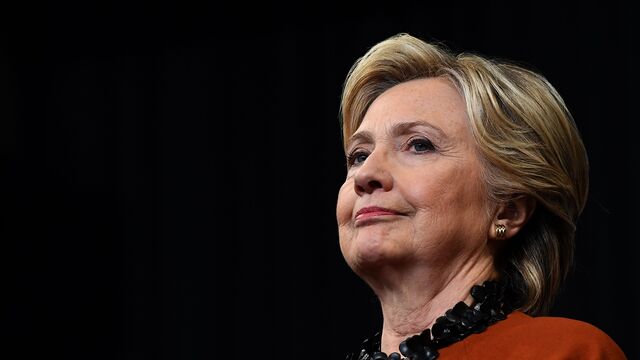 Republicans and Democrats agree on one thing after the Federal Bureau of Investigation's disclosure that it's looking into new e-mails related to its investigation of Hillary Clinton's use of a private server: The FBI needs to reveal more about newly discovered e-mails -- and fast.
"I believe the American people deserve to have a full accounting of Secretary Clinton's practices and a complete picture of her actions as secretary of state," Senate Intelligence Chairman Richard Burr, a North Carolina Republican who is locked in one of this year's closest Senate contests, said in a statement. "We should allow this to go through the complete processes, this time including all of the e-mails on Clinton's server."
Clinton, in a Friday evening news conference, called on the FBI to release "all of the information that it has" on the inquiry without delay.
Clinton's campaign said they it didn't expect the FBI's recommendations to change.
"It is extraordinary that we would see something like this just 11 days out from a presidential election," John Podesta, the Clinton campaign's chairman, said in a statement.
Congressional Democrats were angry at FBI Director James Comey's letter to Congress Friday, in which he said he was reviewing new e-mails that "appear to be pertinent" to an investigation that had wrapped up earlier this year without any recommendation to pursue criminal charges. 
House Minority Leader Nancy Pelosi called for additional disclosures from the FBI.
"The public interest would be served by the FBI providing the facts, rather than allowing Republicans to stoke innuendo and falsehoods 11 days away from a presidential election," she said Friday afternoon in a statement.
Two leading House Democrats, Elijah Cummings and John Conyers, the ranking members of the Oversight and Judiciary panels, went even further, asking Comey and Attorney General Loretta Lynch to issue a more complete accounting behind the decision "in order to debunk these conspiracy theories and correct the public record."
Democratic Representative Hank Johnson of Georgia said that Comey's decision "to notify Congress with this nebulous information was unwise and imprudent, and has done a grave disservice to the nation."
No Briefing
House Democrats haven't been briefed by the FBI at all, according to House aides, leaving them with no more information beyond Comey's terse three-paragraph letter.
Republicans and the Trump campaign quickly seized on Comey's statement to attack the Democratic presidential nominee. Comey said he couldn't say how long the review would take, raising the possibility that voters will go to the ballot box with the new probe unresolved and still hanging over Clinton's campaign.
The Trump campaign also demanded the bureau provide additional details about what it found.
"We call on the FBI to immediately release all emails pertinent to their investigation. Americans have the right to know before Election Day," Trump's running mate, Indiana Governor Mike Pence, wrote on Twitter.
Senate Judiciary Chairman Chuck Grassley of Iowa said he's asked for a briefing from the FBI "as soon as possible."
"The letter from Director Comey was unsolicited and, quite honestly, surprising. But it's left a lot more questions than answers for both the FBI and Secretary Clinton," Grassley said. "Congress and the public deserve more context to properly assess what evidence the FBI has discovered and what it plans to do with it."
The chairman of the Senate Homeland Security Committee, Ron Johnson of Wisconsin, also asked the FBI for a briefing on the new developments by Nov. 4, four days before the election.
Republican Representative Peter King of New York, a former chairman of the Homeland Security panel, told MSNBC that Comey needs to brief the relevant congressional leaders about what he called a "totally unprecedented" development.
Representative Jim Jordan, an Ohio Republican and chairman of the conservative House Freedom Caucus, said there can be little doubt that something pertinent has emerged.
"Something must be there or they wouldn't make this announcement this close to the election," Jordan said on CNBC, adding that "as much as the American people can know, they should know."
Senate Control
The surprise development has potential to shake up not only the presidential contest, but also the race for control of the Senate.
Nearly a dozen close races will determine whether Democrats can pick up enough seats to take over a chamber that Republicans now govern with a four-seat majority. A number of Republican incumbents in those races seized on a development that threatens to hurt Clinton and other down-ballot Democrats.
Senator Marco Rubio, a Florida Republican who is fending off a challenge from Democratic Representative Patrick Murphy, said in a statement that Murphy should tell voters if he still fully trusts Clinton. Senator Roy Blunt, a Missouri Republican, heralded the reopened investigation, saying Clinton didn't take her national security clearance seriously enough, and that he has "serious questions about the way the FBI has handled this case up to now."
Republican Senator Kelly Ayotte said her Democratic opponent in New Hampshire's Senate race, Governor Maggie Hassan, has been entirely too dismissive of the allegations surrounding Clinton's use of a private e-mail server.
"Governor Hassan has repeatedly dismissed Hillary Clinton's private e-mail server as merely a 'mistake,' and she has repeatedly dodged questions about her misconduct," Ayotte said in a statement. "Clinton knowingly jeopardized our national security, and in light of today's news Governor Hassan needs to answer for her inability to call her out even on her most egregious national security failures."
— With assistance by Elizabeth Titus, Billy House, and Laura Litvan
Before it's here, it's on the Bloomberg Terminal.
LEARN MORE