business
It's Not So Yeezy: Indonesians Put Big Spending on Hold for Tax Amnesty
By and
Tax reprieve being dominated by middle class, data shows

Purchases of expensive items taking a hit: Sucorinvest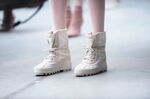 For Jakarta's Yulius Saputra, the opportunity cost of participating in Indonesia's tax amnesty was a chance to bid on a pair of Kanye West Adidas Yeezy duck boots.
The 31-year-old freelance application developer said he paid around 40 million rupiah ($3,065) of penalty fees to the tax office to cover previous lapses, declaring his income in the first three-month phase of the reprieve when rates were the lowest. The outflow meant he had to delay his plan to buy the sought after boots, which fetch upwards of $800 on EBay.
"I can buy my Yeezys next year but it would be stupid to pay a 10 percent penalty rate when I can pay a 2 percent rate now and clear my records," said Saputra. "I'm not mad about having to pay up for the tax amnesty. What we'll have to see is whether the money will go toward good works, or if my money would really have been better spent on shoes."
Saputra's delayed gratification is being writ large in an amnesty that tax office data show is being dominated by middle-class Indonesians. Around 80 percent of participants have declared an average of 1.6 billion rupiah of unpaid taxes, and have contributed a combined 4.9 trillion rupiah in penalty fees. That's money that won't be spent on discretionary goods and analysts see this damping consumption and weighing on the share prices of companies such as PT Indomobil Sukses Internasional, which sells Japanese and European cars.

"Spending momentum on big-ticket items like cars or property will be dented by the tax amnesty program, at least in the short term," said Jemmy Paul, an investment director at PT Sucorinvest Asset Management in Jakarta. "People who participate in the program will have to raise money to pay for their redemption penalties, especially if they are declaring non-liquid assets like companies or homes."
After a slow start to the amnesty, there was a surge in uptake in September as the window for getting the lowest tax rate closed, taking the total amount of penalty fees to 97.2 trillion rupiah at the end of last month. The government is targeting 165 trillion rupiah for the entire reprieve, which runs through March, and some 424,286 individual and companies have taken part so far.
Cars, Property
Car and real-estate sales data suggest the amnesty is resulting in people putting off purchases. Indonesian property companies had achieved only 46 percent of 2016 pre-sales targets by the end of September, with many developers attributing the slowdown to buyers focusing on the first window of the tax reprieve, Aurellia Setiabudi, an analyst at PT Maybank King Eng Securities in Jakarta, said in a note released Tuesday.
PT Astra International reported a 13 percent decline in sales of non low-cost cars in September, the biggest drop in a year. Sales of Nissan Motor Co. and Suzuki Motor Corp. vehicles fell 40 percent and 34 percent, respectively, according to figures from the Indonesia Automotive Industry Association.
While the amnesty should be good for vehicle sales in the longer term, it could be causing a slowdown in sales of higher-end vehicles at the moment, said Jongkie D. Sugiarto, one of several chairmen at the auto association in Jakarta.
"Middle- to high-income customers who participate in this tax amnesty might say, 'hang on, I just paid a few hundred million rupiah to participate in this program, so I need some breathing space before I can start spending again,"' he said "I think this is what's happening right now."
The dynamic is being reflected in the share market. Indomobil Sukses, which sells Suzuki and Nissan cars as well as luxury European vehicles, dropped 25 percent since mid-August, while Astra has declined 6.8 percent from this year's closing high on Sept. 22. The Jakarta Composite Index fell 0.1 percent on Friday and has advanced 0.4 percent since the end of August.
Consumer Staples
It's not just companies selling big ticket items that are being affected. High-end supermarket operator PT Supra Boga Lestari is down 5.5 percent since the end of August, and PT Ace Hardware, which sells home supplies and furnishings to middle-class Indonesians, has lost 14 percent.
Sucorinvest's Paul and Jeffrosenberg Tan, a director at PT Sinarmas Sekuritas in Jakarta, said they were favoring stocks of companies selling consumer staples such as tobacco, chickens and instant noodles. Although Paul said he was wary of high valuations on many of these companies.
"The tax amnesty program will allow the government to fund much-needed infrastructure projects and social programs for the poor," said Tan. "This will help support consumption of key and essential goods." PT Indofood Sukses Makmur and PT Nippon Indosari Corpindo were among companies that should do well, he said.
In a nation where only 4 million people out of a population of 258 million pay tax, the amnesty is aimed at broadening the revenue base and allowing the government to have a more stable stream of income to finance infrastructure development and social spending.
"I don't think the tax amnesty program will negatively affect consumer spending overall," said Wisnu Wardana, an economist at PT Bank Danamon Indonesia in Jakarta. "However, there are areas where we can expect some short-term weaknesses, such as spending by the middle class."
— With assistance by Herdaru Purnomo
Before it's here, it's on the Bloomberg Terminal.
LEARN MORE