BOE to Forge Ahead With Gilt Buying Strategy, Deutsche Bank Says
By
Central bank set to publish new QE market notice on Nov. 3

Program has seen uncovered operation, scarcity concerns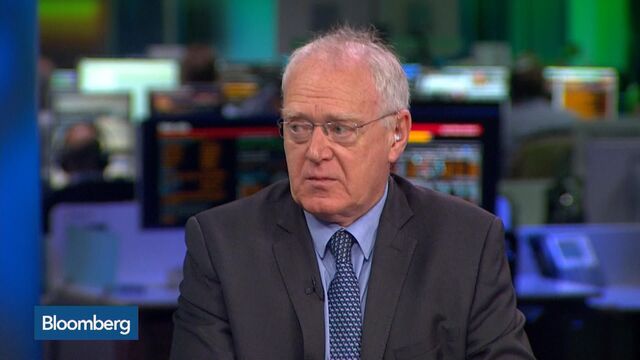 Don't expect much to change about the Bank of England's gilt purchases just yet.
The central bank is unlikely to significantly alter the parameters for its quantitative easing when it announces plans for the second half of the 60 billion-pound program on Nov. 3, according to Jack Di-Lizia, a strategist at Deutsche Bank AG in London. That's despite a limited number of bonds remaining in its seven-to-15 year maturity group and an uncovered operation to buy long-dated debt at the start of the program that sparked concerns about scarcity.
"The BOE's gilt purchases are now continuing much more smoothly," Di-Lizia wrote in an e-mailed report on Oct. 27. "While the need to restructure the current basket framework is growing, in our view it would make the most sense for the BOE to announce any significant changes to the current structure of purchases at the same point as any potential announcement of an extension to gilt purchases at the February Inflation Report."
A decision to alter the current weekly program of three 1.17 billion-pound reverse auctions across three maturity baskets risks being seen by the market as a signal QE may be extended further, Di-Lizia wrote.
February Decision
The current tranche of purchases is set to end in February and stronger-than-forecast growth data this week have fueled speculation that there could be strong opposition within the nine-member Monetary Policy Committee to adding to it. External officials Kristin Forbes, Ian McCafferty and Martin Weale all disagreed with the plan to increase the asset-purchase target in August. Weale's term ended after that decision and he was replaced by former Citigroup economist Michael Saunders.
Di-Lizia doesn't rule out small changes to the plan. The BOE has previously said it will deal with the 52 million-pound shortfall caused by its uncovered reverse auction on Aug. 9 when it issues its market notice next week.
"The current rigid distribution of purchases could be tweaked to allow more purchases in one basket one week if offers were more attractive, and vice versa, allow lower purchases in the event of a lower volume of bonds on offer, eliminating the risk of failed auctions going forward," he wrote. The BOE "could potentially alter the weekly pace of buying as a response to prevailing market conditions."
Follow @Brexit for the latest news, and sign up to our Brexit Bulletin for a daily roundup.
Before it's here, it's on the Bloomberg Terminal.
LEARN MORE