Lose Yourself in Japan's Techno Art
With a crew of 400 engineers and designers, TeamLab has created the most astonishing exhibits in the world.
Bloomberg News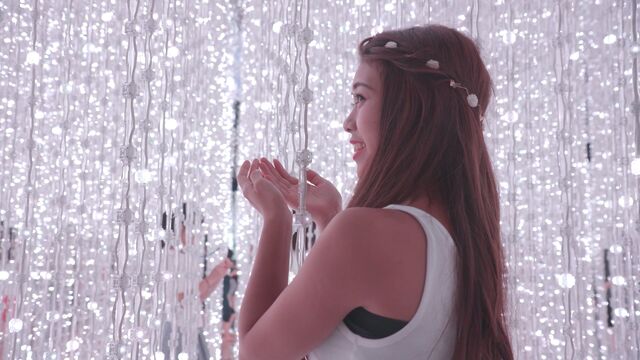 Step into one of TeamLab's techno-art exhibits, and it's easy to lose yourself. The company's crew of 400 engineers and artists makes the most advanced tech experiences in the world, using a mix of computer-programmed lighting, projection mapping, interactive animation, and sound. The work has become a hit with museums and galleries around the globe, while earning TeamLab a reputation as one of Japan's leading technology companies.
Hello World host Ashlee Vance traveled to Tokyo recently to take in three TeamLab exhibits firsthand, visit the company's headquarters, and interview Toshiyuki Inoko, TeamLab's flamboyant founder. Inoko has made it his life's mission to shake up Japan's conservative culture and wake the country from a technological slumber that's seen it fall behind Silicon Valley and China. If life does imitate art, he's well on his way.
Before it's here, it's on the Bloomberg Terminal.
LEARN MORE