First-Amendment Lawyer Ted Boutrous: Trump's Threats Won't Squelch Free Speech
He has offered to defend those Donald Trump has threatened to sue, for free.
By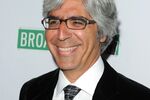 When First Amendment lawyer Ted Boutrous joined Twitter in 2013, the news junkie in him was excited by what he called the "wave of information and discussion" at his fingertips and the power to broadcast ideas.
He has experienced that power firsthand in recent weeks—ever since he tweeted on Oct. 12 that should Donald Trump sue the New York Times over an article in which two women said Trump had groped and kissed them without their consent, any such lawsuit would be "utterly frivolous, a flat violation of the First Amendment."
Boutrous, a partner at the law firm Gibson, Dunn & Crutcher and a Hillary Clinton supporter, followed up with an offer to represent, pro bono, the newspaper and any others Trump might sue. He reiterated that offer Saturday after Trump's speech in Gettysburg, Pa.
"I will represent pro bono anyone ‪#Trump sues for exercising their free speech rights. Many other lawyers have offered to join me," Boutrous tweeted. Among those other lawyers were constitutional law scholars Laurence Tribe at Harvard and Erwin Chemerinsky at the University of California, Irvine.
We got on the phone this week with Boutrous—who has previously represented the New York Times and other news organizations such as the Los Angeles Times and Fox News—to talk about democracy, journalism, power, and the law. The interview has been edited and condensed for clarity.
What has happened since you tweeted your offer?
I'm amazed at how people are weighing in—it cuts across political lines, where the rule of law is at stake. It's heartening to see that people understand you have to have a level playing field. So there are some silver linings to the lawsuit threats.
You made a first offer a couple of weeks ago, after the New York Times was threatened with a lawsuit. What prompted that?
I was closely tracking the threats to the New York Times; I've done work for the paper over the years. And the letter to People magazine from Melania Trump's lawyer, the one who sued Gawker. 1  At that point, it was extraordinary—that one of two presidential candidates was threatening lawsuits for pure political speech.
The highest degree of First Amendment protection is precisely that kind of speech. In fact, in Citizens United, the Supreme Court declared that the "First Amendment has its fullest and most urgent application to speech uttered during a campaign for political office." That's because the overriding purpose of the First Amendment is to allow the people to get the information to govern themselves.
As lawyers, it's part of our duty to stand up for the rule of law, and it's fused together with public duty and public service, especially when you're talking about efforts to squelch speech during an election. Then, at Gettysburg, it was supposed to be this "first 100 days" speech—but instead, not only did Mr. Trump threaten, he promised to sue individual citizens.
Your message to the women who've made allegations is: I'll represent you, free. What was your message to Donald Trump?
That intimidation and frivolous lawsuits were not going to be enough to squelch freedom of speech and of the press during this campaign.
The First Amendment doctrine is built on the notion that people seeking office in the government need to be subject to criticism, without restriction. In New York Times v. Sullivan 2 , the Supreme Court held that the threat of a lawsuit can be so detrimental and chilling and strikes such fear in individuals that it really is a harmful thing for the First Amendment.
Civil lawsuits can stop speech and chill speech. It's become much more than just a theory—look at what happened to Gawker. 
Look at what happened with the American Bar Association, stifling a report on Trump's litigation history. 
It's inexplicable. The world's largest and most prestigious organization of lawyers—if they're afraid to speak truthfully and pointedly about Donald Trump, what does that say about people being able to speak their minds?
So there really needed to be a clear indication that [the women who have accused Trump of sexual assault] would have legal representations. The First Amendment is a world where the law and journalism and democracy are tied together in a real, direct way, and oftentimes lawyers in a legal dispute play a crucial and unique role compared to other areas of the law.
It's not that I am unsympathetic to people in the public eye who are sensitive to criticism. But you're on the big stage; you have the megaphone. That's your best remedy. Tell us the truth, explain the facts, correct the record—don't just brand people liars.
Is there any real threat to the First Amendment, given what we've seen in this election?
Of all the fundamental constitutional doctrines involving the Bill of Rights, the First Amendment protection against spurious libel cases is about as solidly embedded as any of them in the Supreme Court's jurisprudence.
We are seeing this notion that journalism has changed, and therefore, it's not just identifiable people at newspapers or networks. The danger is that there will be efforts to slash away protections, because there will be arguments to say NYT v. Sullivan was meant to protect "traditional" news organizations.
I don't think the Supreme Court, however it's constituted, is even close to revisiting those basic legal principles; they've served the country well.
The new information age we live in provides methods to correct the record. We should not, in a presidential election, have promises to sue as a way to squelch speech. It's wrong.
Gawker Media was sued by Terry Bollea—better known as Hulk Hogan—for posting a sex tape of him. Gawker Media lost the case, and Bollea was awarded $140 million in compensatory and punitive damages. Gawker later filed for bankruptcy and was bought by Univision.
Before it's here, it's on the Bloomberg Terminal.
LEARN MORE