Deutsche Bank Posts Surprise Profit on Trading Jump, Cost Drop
By and
Talks with U.S. authorities had 'unsettling effect,' CEO says

Lender suffered some asset outflows amid U.S. settlement talks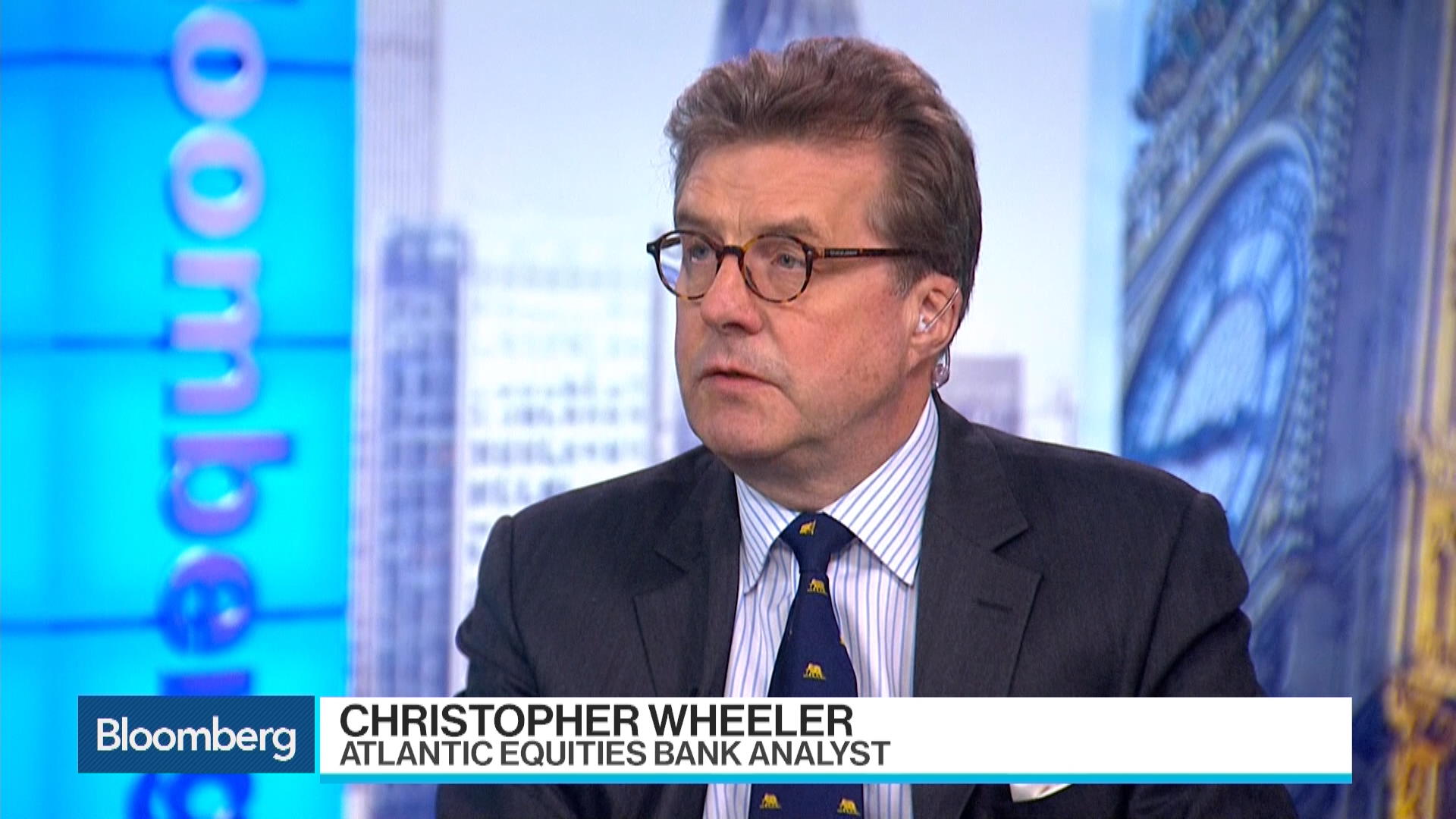 Deutsche Bank AG's surprise third-quarter profit was overshadowed by Chief Executive Officer John Cryan failing to dispel concerns that uncertainty tied to a U.S. settlement will continue to linger.
Net income was 256 million euros ($279 million) after a loss of 6.01 billion euros a year ago, the Frankfurt-based lender said on Thursday. That beat an average 394 million-euro loss forecast by 14 analysts in a Bloomberg News survey. Trading revenue rose 10 percent, driven by debt and currencies, the biggest source of income, also beating estimates.
Cryan, 55, has struggled to stem a slide in shares and maintain client confidence after the U.S. Department of Justice last month requested $14 billion to settle a probe into faulty securities, more than twice the bank's legal provisions. Some investors have called for deeper cost cuts amid concern that the lender will have to raise capital even after eliminating thousands of jobs.
"This is a small step on the path to improvement, but there are still many potholes in the road," said Ulf Moritzen, who helps manage about 2.4 billion euros, including Deutsche Bank shares, at Aramea Asset Management in Hamburg, Germany. "The mood will be pretty depressed until the big settlements are out of the way."
Asset Outflows
Deutsche Bank said while it suffered some business reductions and asset outflows in parts of the global markets and the wealth management divisions in the wake of talks tied to the U.S. settlement, reductions have since abated and "in some cases have reversed." The lender had 200 billion euros in liquidity reserves at the end of September.
"If there's a problem, it's probably not an existential one for Deutsche Bank," Seth Masters, chief investment officer at AllianceBernstein Holding, said on Bloomberg Television. "But do you want to have that exposure? Certainly most clients are engaging this kind of risk management now but it doesn't mean that they'll necessarily cut off all their business with Deutsche Bank."
For a quick wrap of the analyst commentary today, click here.
The lender is "working hard on achieving a resolution" with U.S. authorities as part of a push to resolve all major litigation issues this fiscal year, Cryan said. Deutsche Bank has set aside 5.9 billion euros for legal provisions.
"We continued to make good progress on restructuring the bank," the CEO said. "However, in the past several weeks, these positive developments were overshadowed by the attention around our negotiations concerning the residential mortgage-backed securities matter in the U.S. This had an unsettling effect."
Deutsche Bank swung between gains and losses, with shares little changed at 13:30 euros at 12:55 p.m. in Frankfurt. They have dropped about 41 percent this year. Barclays Plc, which has seen a 16 percent slide in shares in 2016, on Thursday posted a 35 percent jump in third-quarter profit, helped by fixed-income revenue.

At Deutsche Bank, revenue rose 2.2 percent to 7.5 billion euros, while risk-weighted assets dropped 5.6 percent. The bank said it faced 501 million euros of litigation costs, down from 1.21 billion euros a year earlier and below analysts' estimates. It took 76 million euros in restructuring and severance costs, up from 63 million euros.
"These are good overall results, but they are lacking strategic information," said Jerome Legras, an investor at Axiom Alternative Investments. "The biggest positive is probably that costs were sharply below expectations. Let's hope it's sustainable."
Cryan told staff in a letter on Thursday that the lender will have to "accelerate and intensify" its restructuring efforts, without elaborating.
"We aim to be more ambitious in headcount reduction, as you can see from our decision to introduce extensive hiring restrictions," the CEO wrote. "If and where it is absolutely necessary to fill positions, we will give preference to internal candidates."
Bonus Options
While Deutsche Bank is reviewing options over how to pay staff bonuses, no decision has been taken, Chief Financial Officer Marcus Schenck said on a call with analysts. A more share-related compensation for senior staff would make sense, according to the CFO.
As part of an overhaul announced in October 2015, Deutsche Bank already scrapped bonus awards for top management, suspended dividend payments, pledged to eliminate 9,000 jobs and cut risk-weighted assets at the securities unit -- once earmarked for growth under Cryan's predecessor Anshu Jain.
While revenue from equity trading declined as client activity decreased and prime finance -- the part of the business serving hedge funds -- also dropped on higher funding costs and lower client balances, income from debt and currency trading rose 14 percent to 2.07 billion euros in the quarter. That beat the 1.68 billion euros 11 analysts had forecast on average.
The five biggest U.S. investment banks saw their combined revenue from that business jump 49 percent, data compiled by Bloomberg show.
'Breathing Space'
"These results should alleviate some concerns over the resilience of Deutsche Bank's fixed-income franchise and give management some more breathing space," said Arjun Bowry, an analyst at Bloomberg Intelligence, calling FICC revenue and costs "major highlights."
The private, wealth and commercial clients unit reported a pretax profit of 117 million euros in the third quarter after a loss of 1.1 billion euros a year earlier, while the asset-management division reported a 52 percent jump in profit to 216 million euros, with 8 billion euros in outflows in the quarter. The Postbank unit also returned to profit.
While Deutsche Bank still intends to sell Postbank, one of its German consumer banking businesses, to help raise capital buffers, it won't proceed until it can expect an "attractive" price, Cryan told analysts. The lender still has "considerable" time to divest the unit, he said.
Cryan, who took over sole leadership in May when Juergen Fitschen stepped down as co-CEO, has already said that the lender may fail to be profitable in 2016 after posting the first annual loss since 2008 as he restructures businesses. Responding to investor concerns about mounting litigation costs, the CEO said last month he doesn't plan to raise capital.
The lender's common equity Tier 1 ratio, a key measure of its financial strength, stood at 11.1 percent at the end of September compared with 10.8 percent at the end of June. On average, 13 analysts surveyed by Bloomberg had forecast a ratio of 10.9 percent.
"Cryan probably would quite like to drag this" settlement out, Chris Wheeler, an analyst at Atlantic Equities, told Bloomberg Television. "Because the longer he drags it out, the stronger his capital becomes and that enables him to take any hit without having to go back to shareholders in what would be a massive dilutive issue.'
Watch Next: Deutsche Bank Posts Profit but Challenges Remain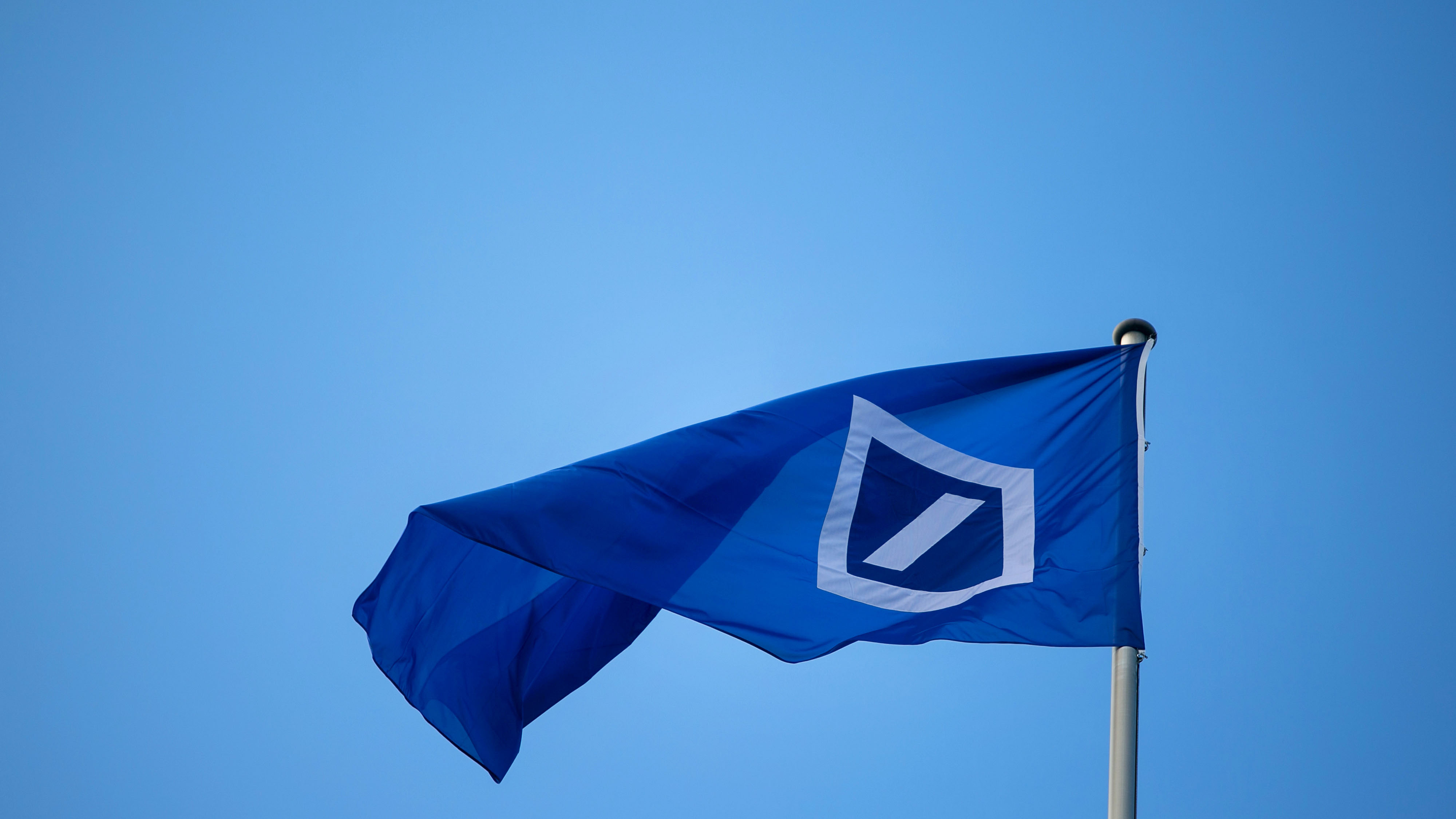 Before it's here, it's on the Bloomberg Terminal.
LEARN MORE