Barclays Rises After 35% Jump in Profit on Bond-Trading Revenue
By
Fixed-income unit reports highest revenue in more than 2 years

Bank books $1.3 billion pension deficit, $734 million PPI cost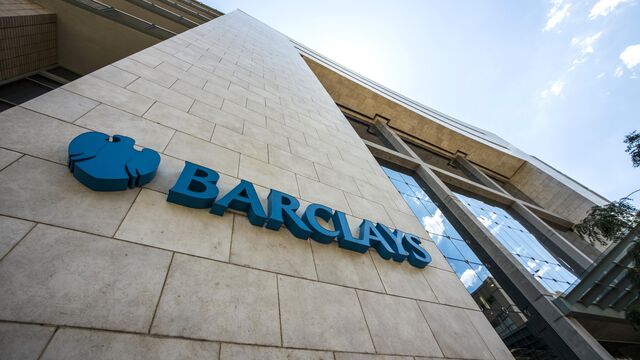 Barclays Plc said profit rose 35 percent in the third quarter as revenue from fixed-income trading surged to the highest in more than two years. The shares jumped the most since July.
Pretax profit climbed to 837 million pounds ($1.02 billion) from 619 million pounds a year earlier, the London-based lender said in a statement Thursday. Excluding one-time items, profit was 1.7 billion pounds, beating the 1.53 billion-pound average estimate of five analysts surveyed by Bloomberg News.
The results may help Chief Executive Officer Jes Staley convince investors of the advantage of keeping an investment bank even after it posted lower returns than the lender's other businesses in recent years. Staley has said calls to spin off the unit are "shortsighted" because it serves as a counterweight to the retail divisions, which analysts forecast will be hit by a slowdown in the U.K. economy after the Brexit vote.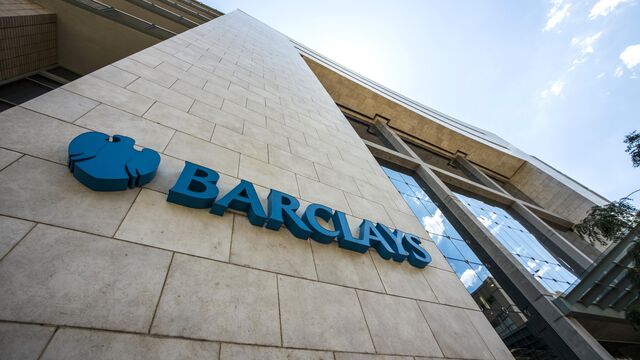 "Barclays's results are significantly better than expected at the headline level, driven by strong performances by the investment bank division and in non-core," Raul Sinha, an analyst at JPMorgan Chase & Co., said in a note to clients. "Overall, these results show improving momentum in the restructuring story."
Barclays surged 4.8 percent to 190.5 pence in London trading, the biggest jump in about three months. Still, the stock has fallen about 13 percent this year and trades at about half its book value.
The bank's common equity Tier 1 ratio, a measure of its capital strength, remained at 11.6 percent. This was largely because the bank's pension plan swung to a 1.1 billion-pound deficit from a 800 million-pound surplus, trimming 0.3 percentage points from the key capital ratio. The bank also took a further 600 million-pound provision to compensate customers for improperly sold payment-protection insurance.
RMBS Probe
Staley also confirmed the bank is "in discussions" with the U.S. Department of Justice regarding an investigation into its sale of mortgage securities, but declined to give a timescale for any settlement for the scandal. If the probe, which alleges the bank packaged and sold toxic subprime mortgage bonds that fueled the 2008 financial crisis, results in a substantial fine, Barclays's capital level would be further reduced.
The firm is trying draw a line at $2 billion in penalties to settle the investigation after it received an opening offer that it considered too high, a person with knowledge of the situation said Thursday. A bank spokesman said the report "is based on ill-informed speculation and contains material inaccuracies."
Trading Revenue
Fixed-income revenue climbed 40 percent from a year earlier to 947 million pounds. Analysts had expected 876 million pounds in revenue from the business, according to the average of six estimates.
The surge echoed the performance of the five major U.S. investment banks, which collectively posted a 49 percent jump in revenue from that business. Bond-market volatility has been spurred by the surprise Brexit vote, divergent views on the direction of central-bank rates and changes in money-market regulations.

Investment-banking fees jumped 29 percent, while equity-trading revenue climbed 11 percent to 461 million pounds.
Barclays "gained quite a bit of market share, particularly in the United States, so we feel good about our investment-bank performance," Staley said in a Bloomberg Television interview with Manus Cranny.
Analysts expected Barclays's investment bank to benefit from the pound's Brexit-driven 2.6 percent drop against the dollar in the quarter, since a large portion of its revenue comes from the U.S. The bank changed its expense target for 2016 to 13 billion pounds from 12.8 billion pounds to reflect the currency move.
Further PPI
The 600 million-pound PPI provision brings the total customer compensation to 8.4 billion pounds. Investec Plc analyst Ian Gordon expected the charge to be 100 million pounds less than that figure in the quarter. Staley said the bank is now fully reserved, given what it knows at present.
British lenders had hoped they'd taken their final charges for PPI, by far the industry's most costly scandal, but in June the Financial Conduct Authority set a deadline for compensation claims at mid-2019, a year later than banks wanted. Lloyds Banking Group Plc took a 1 billion-pound provision when it reported results on Wednesday.
Barclays made a return on tangible equity in the quarter of 3.6 percent, less than the 10 percent cost of equity investors demand from banks, according to Bank of England research.

To revive the bank's share price, Staley and his new management team are stripping out costs and focusing on the U.K and U.S. The CEO has pulled the investment bank out of seven countries in Asia, is selling down the lender's century-old African business and non-core assets and has eliminated about 14,500 jobs. Staley said in the interview that he expects to remove another 3,500 positions by year-end, and a hiring freeze he imposed remains in place.
Barclays is also weighing how to adapt after the U.K. voted to leave the European Union, which could leave London bankers shut out of the bloc's single market. Staley told reporters that the bank is "engaged in active discussions with the British government and our intent and desire is to stay fully invested in the U.K."
Asked when he'll start relocating staff with the U.K. set to lose passporting rights, which allow financial companies to sell services freely around the EU, Staley said there would be no "one momentous decision with a great press conference," but rather the bank will "make incremental steps" over time.