benchmark
There's a High Stakes U.K. Economic Number on the Way
There may be something for everyone in Thursday's GDP data
By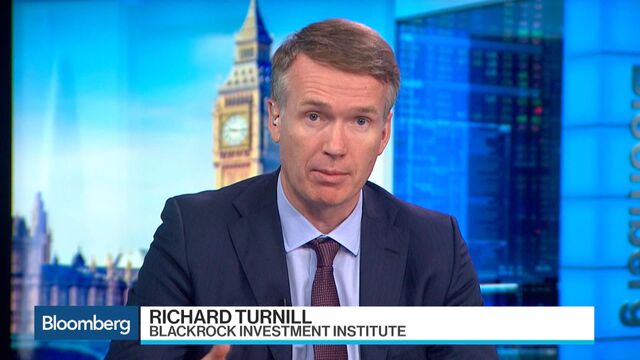 The U.K. may be about to publish its most important number so far since the 52-48 percent split over leaving the European Union.

The first estimate of third-quarter gross domestic product – a broad snapshot of how the economy performed in the months since the Brexit referendum – could have implications for the Bank of England, swing the mood of consumers and provide a tool for politicians pushing their view on how tough to be when it comes to actually removing the U.K. from the EU.
"This is an extremely high stakes report – the British economy appears to have been surprisingly resilient to the Brexit upset," said Eric Lascelles, chief economist at RBC Global Asset Management. "To be clear, some economic damage is still expected, if not of a recession-inducing magnitude."
Economists forecast a 0.3 percent pace, with some, including Royal Bank of Scotland, JPMorgan and Bank of America Merrill Lynch, going even higher. While that would be a slowdown from 0.7 percent, it is a far cry from the recession some warned about before the referendum.
For government members who say the U.K. can prosper outside the EU and should take a hard line in exit talks, such an outturn may encourage them to push their agenda harder. For the more cautious, they may be able to point to detail showing the skew of growth, with one sector doing all the heavy lifting. Here's the breakdown since 2014:
Household consumption, which is strongly correlated with services, is also a huge part of the U.K. engine but there's a risk its momentum may wane if the weaker pound pushes up inflation and wage growth doesn't keep pace. After a six-year squeeze on their pockets, households have only enjoyed two years of real income growth, and there are signs already that it's fading.
All of this will feed into the thinking at the BOE on whether another interest-rate cut will be needed to help the economy. Governor Mark Carney and the Monetary Policy Committee have begun their formal deliberations on Wednesday for their Nov. 3 announcement.
"A solid, if unspectacular, growth figure for the third quarter would probably be the final nail in the coffin of a further reduction in interest rates this year," said Dan Hanson, an economist at Bloomberg Intelligence in London. "That's not to say more action won't come next year. The data flow is likely to deteriorate in 2017 and prompt a cut to 0.1 percent in February." 
The third quarter is only a snapshot and questions remain over the longer-term outlook. For now though, that snapshot will have our attention. It all kicks off at 9:30 a.m. London time on Thursday, when the Office for National Statistics releases its data.
Before it's here, it's on the Bloomberg Terminal.
LEARN MORE