Morgan Stanley CEO James Gorman Sees 'Nothing Good About Brexit'
by and
Firm will have to move workers, strand more capital abroad

CEO calls quarterly financial-reporting requirement 'asinine'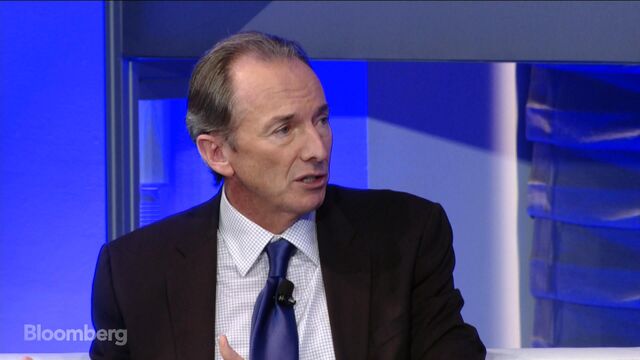 Morgan Stanley will be forced to move some employees and their families out of London as a result of the U.K. vote to leave the European Union, and resulting disruptions will be a headache for the firm, Chief Executive Officer James Gorman said.
Follow @Brexit for the latest news, and sign up to our Brexit Bulletin for a daily roundup.
"From our perspective, just narrowly from the financial sector and from our institution, there's nothing good about Brexit," Gorman said Tuesday in an interview with Bloomberg Editor-in-Chief John Micklethwait at Bloomberg LP's The Year Ahead Summit. "Now we're going to have to have our headquarters in Europe, in addition. We are probably going to have to have, with our legal entities there, more capital and liquidity trapped in those legal entities. None of this is good."
The U.K.'s June vote to leave the EU rocked financial markets, raised doubts about the nation's economic growth and forced global investment banks to consider how they will reapportion employees to continue capital-markets activities. Jobs may shift to Continental Europe to satisfy regional rules ensuring time-zone-friendly access to its market, but more may eventually shift to global capitals including New York.
Brexit will force global firms to examine all their business lines, especially trading, and ask, "Do you need to have those trading businesses in London, in Frankfurt, in Paris or in New York? Or in Hong Kong? Or in Tokyo?"' Gorman said in the panel discussion with Bloomberg founder Michael Bloomberg.
"It's going to open that door of people looking at exactly why they're geographically placed where they're placed," said Gorman, who earlier this month said New York would gain the most finance-industry jobs in the fallout from Brexit.
In the wide-ranging interview, Gorman also touched on the U.S. elections, financial-reporting requirements and China's transitioning economy. Quarterly financial reporting in the U.S. is "asinine," Gorman said, explaining that it consumes management attention with short-term goals rather than the long-term best interests of the company.
Before it's here, it's on the Bloomberg Terminal.
LEARN MORE