May Said to Want Carney to Stay as He Reflects on BOE Role
By
BOE governor says any decision will be for personal reasons

Leading Conservative Party members have criticized Carney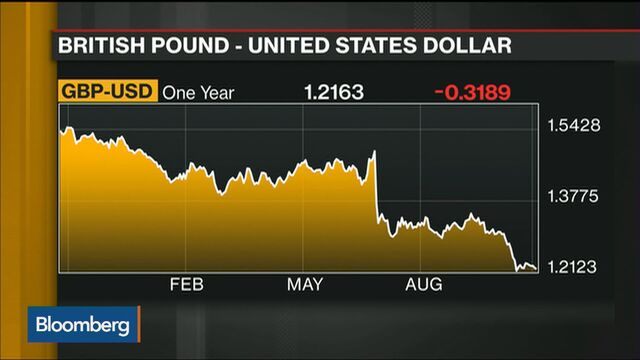 As Mark Carney keeps everyone guessing about his intentions, Prime Minister Theresa May is keen for him to stay at the Bank of England and has sought to smooth over misunderstandings, according to officials.
Within hours of May criticizing loose monetary policy in her Conservative Conference speech this month, her office moved to limit the damage by reassuring Carney the words were clumsily expressed, according to two people familiar with the matter. The Treasury -- which wasn't consulted on the speech -- has since been taking a more active role in the crafting of May's statements on the economy.
The government's overtures to mend the relationship with Carney come as he counts down to a decision by year end on whether to leave the BOE as planned in 2018 or serve a full eight-year term until 2021. They may be in vain, with comments by the governor on Tuesday suggesting he's considering going.
Speculation on Carney's future has mounted this month. While BOE officials said he has accepted the comments by May were not an attack, Carney still issued a public slap-down on Oct. 14, saying that he won't take "instruction" from politicians.
Carney deflected a question on Tuesday when asked by the House of Lords Economic Affairs Committee about his future, saying he'll need time to reflect.
'Total Devotion'
"It's an entirely personal decision," Carney said. "No one should read anything into that decision in terms of government policy" and it's a "privilege" to have the role.
"Like everyone, I have personal circumstances which I have to manage," he said. "This is a role that requires total attention, devotion and I intend to give it for as long as I can."
A BOE spokesman declined to comment when contacted by Bloomberg and referred to a previous statement that Carney will announce his decision by the end of the year.
The governor has few opportunities left before his self-imposed deadline to clarify his term. His next scheduled press conference is on Nov. 3, after the BOE announces its monetary policy decision and publishes new forecasts on growth and inflation.
May supports Chancellor of the Exchequer Philip Hammond's view that continuity in BOE leadership will help reassure investors as the U.K. negotiates its exit from the European Union, said government officials, who declined to be named because the talks are private. 
Hammond has publicly said he'd welcome Carney staying. Hours before Carney's hearing on Tuesday, the chancellor sought to end speculation the government was critical of his policies by underlining their effectiveness and saying he couldn't envisage blocking a request for more quantitative easing.
Public Criticism
Carney has been the target of attacks by prominent members of May's Conservative Party, who have criticized him for keeping interest rates low and of inappropriately siding with the "Remain" campaign in the run-up to the June 23 referendum. Conservatives Ian Duncan-Smith, Nigel Lawson, William Hague, Jacob Rees-Mogg and Michael Gove have all publicly chastised the Canadian-born governor, with some even saying he should step down.
May's call for a change after decrying the "bad side effects" of low interest rates, seen by some at the time as a validation of those views, proved embarrassing for Treasury officials. They spent much of the chancellor's trip to Washington this month reassuring the BOE and investors that the government had no intention to revoke central bank independence.
For some observers, one reason Carney may stay on at the BOE is the lack of an alternative role for the 51-year-old if he goes in 2018. One possible job opening in 2021 will be managing director of the International Monetary Fund. Current IMF head Christine Lagarde started her second five-year term in July this year.
Watch Next: Is BOE's Carney Adding Uncertainty to the Markets?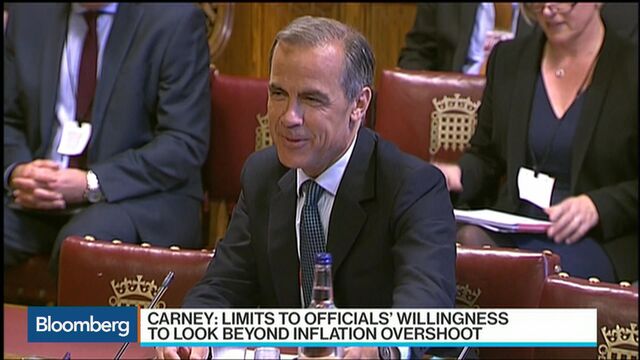 — With assistance by Lucy Meakin, and Jill Ward
Before it's here, it's on the Bloomberg Terminal.
LEARN MORE