Japan's Top Inventor Promises Amazing Sex, Killer Wigs, and Surefire Putters
Dr. Yoshiro Nakamatsu claims more patents than anyone in history. At 88, he continues to knock out love potions and weaponized wigs.
Bloomberg News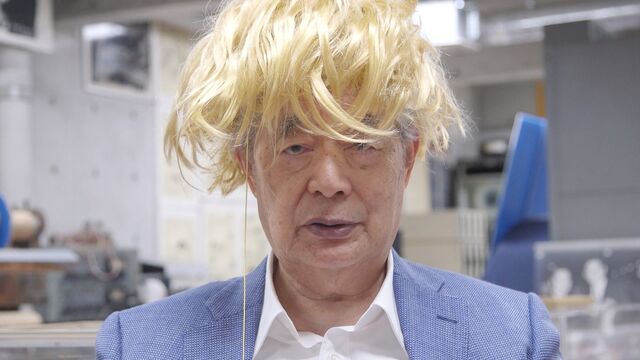 At 88, Dr. Yoshiro Nakamatsu, a.k.a. Dr. Nakamats, is something of a celebrity in Japan. He's a prolific inventor, claiming more patents than anyone else in history. Some of his inventions, like the floppy disk, are absolutely legit, and he created a suction device that has become a staple in Japanese homes for handling things like soy sauce and kerosene. Others, well, there's a wig with a built-in shuriken for self-defense. Then there's a sex potion, LoveJet 69, that promises orgiastic pleasures and, as if that weren't enough, increased life span. Maybe they're related. 
Hello World's host, Ashlee Vance, paid a visit to his home and lab in the Tokyo suburb of Setagaya. Dr. Nakamats took Vance on a tour of his invention museum and patent shrine and allowed him to try out his cancer-curing BarcaLounger. It's unclear if any cancer was cured, but Dr. Nakamats certainly put on a good show. 
Before it's here, it's on the Bloomberg Terminal.
LEARN MORE