Stock Bulls Look Past Lower Premiums and Stay Sold on Dealmaking
By
B/E Aerospace rallies on M&A news; AT&T, TD Ameritrade slip

Acquisitions seen as better use of cash compared to buybacks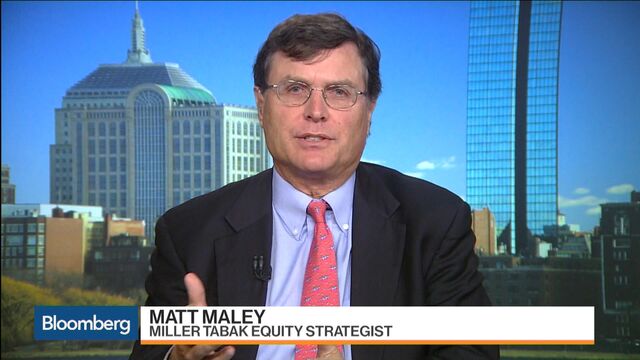 Acquirers may be paying less in acquisitions, but that isn't keeping equity bulls from celebrating another round of merger mania.
AT&T Inc.'s planned takeover of Time Warner Inc., at $108.7 billion the largest of the year, led a spate of announcements since Friday totaling nearly $124 billion. B/E Aerospace Inc. jumped 16 percent after Rockwell Collins Inc. said it would purchase the aircraft-parts supplier for $6.4 billion. Financial companies reached a six-week high as TD Ameritrade Holding Corp. and its largest stakeholder agreed to buy Scottrade Financial Services Inc.
The S&P 500 Index rose 0.5 percent to 2,151.33 at 4 p.m. in New York, closing at a two-week high as one of the earnings reporting season's busiest weeks began. The Nasdaq 100 Index added 1.2 percent to a record as Microsoft Corp. led a rally in technology shares.
While dealmaking is picking up, the average premium has shrunk to a two-year low of 28 percent in the fourth quarter, according to data compiled by Bloomberg. Cash-and-stock transactions, which represent about 37 percent of total volume when proposed deals are excluded, also are being proffered at lower premiums. The measure has ticked up from a one-year low in the second quarter, but at 26 percent in the current period it's below a longer-term average of nearly 32 percent.

Even if animal spirits are a little more muted, the flurry is good for sentiment, said Michael Antonelli, an institutional equity sales trader and managing director at Robert W. Baird & Co. in Milwaukee. "Clients like to see that M&A because it just means companies are still optimistic about the future. There's an optimism that encircles this many deals in one day."
Amid a backdrop of lackluster growth, many companies still have cash on hand, and buying other companies has become a more compelling way to appease investors rather than increasing dividends or making infrastructure investments, said Steve Chiavarone, a portfolio manager with Federated Investors in New York. With the S&P 500 trading about 19 percent above its five-year average price-earnings ratio, that's made share repurchases less attractive.
"When you're trading near all-time highs, you have to ask what's the incremental value of that share repurchase," Chiavarone said. "To see companies engaging in M&A, as long as it's intelligent and thoughtful M&A, that's a better use of cash than buying more shares."
After surging as much as 7.2 percent this year to a record in August, the S&P 500 has been stuck in a 64-point trading range as investors weigh Federal Reserve policy, the strength of corporate profits and economic reports. The main benchmark for U.S. equity crept up 0.4 percent last week as S&P 500 companies looked poised to report profit growth for the first time in six quarters. The gauge trades at 18.2 times forecast earnings, the highest since at least 2009.
The Dow Jones Industrial Average gained 77.32 points on Monday, or 0.4 percent, to 18,223.03. About 5.8 billion shares traded hands on U.S. exchanges, 10 percent below the three-month average.

While dealmaking helped send stocks higher Monday, some of the companies involved in the latest wave held back stronger gains in the S&P 500. AT&T lingered at an eight-month low, losing 1.7 percent, while Time Warner retraced part of a two-day, 13 percent jump that came on speculation their merger was imminent. Rockwell Collins marked its biggest drop in five years, and TD Ameritrade sank the most since June.
"You would think there'd be a bigger pop on all these deals," Antonelli said. "Today's price action, where the market jumps significantly overnight and then opens and goes sideways, doesn't give you a warm and fuzzy feeling because it leads you to believe that a lot of people are just watching and waiting."
More than a third of S&P 500 members are scheduled to post earnings this week, including Apple Inc., Alphabet Inc. and Boeing Co. Analysts now predict year-on-year profit will be flat once the third-quarter reporting is finished, better than projections for a 1.5 percent contraction a month ago.
Among other shares moving on corporate news, T-Mobile US Inc. gained 9.5 percent to a nine-year high after posting profit that exceeded estimates. Hilton Worldwide Holdings Inc. added as much as 3.7 percent before paring gains as China's HNA Group is acquiring about 25 percent of the hotel company from from Blackstone Group LP in a deal valued at about $6.5 billion.
Kimberly-Clark Corp. lost 4.7 percent to a one-year low after cutting estimates for annual sales growth. Genworth Financial Inc. dropped 8.1 percent after China Oceanwide Holdings Group Co. agreed to purchase the financial-services firm in a $2.7 billion cash deal.
Microsoft Corp. extended Friday's post-earnings rally, stretching to a fresh all-time high to bolster gains among technology companies as the group closed at the loftiest level in more than 16 years.
— With assistance by Rebecca Spalding, and Sofia Horta E Costa
Before it's here, it's on the Bloomberg Terminal.
LEARN MORE