Canada Stocks Decline as Falling Commodity Prices Weigh on Index
by
Bank of Canada renews 2 percent inflation targeting agreement

Toronto-Dominion Bank agrees to buy Scottrade for $4 billion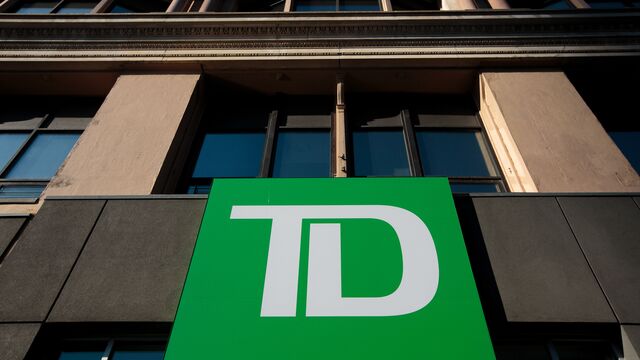 Canadian stocks slid back from a five-day rally on Monday as a drop in commodities prices pressured oil and gold companies.
The S&P/TSX Composite Index fell 0.1 percent to 14,923.01 at 4 p.m. in Toronto. The gauge rose 2.4 percent last week to its highest level since June 2015. Gains among miners and energy producers have propelled the index to a 15 percent increase this year, making it the top performing developed equity market in the world, ahead of the U.K. and New Zealand.
Seven of the 11 sectors in the index edged higher, led by information technology, which picked up 0.9 percent, paced by a 2 percent increase in Montreal-based CGI Group Inc. Financials, which account for about a third of the index, rose 0.2 percent after Toronto-Dominion Bank and TD Ameritrade Holding Corp. agreed to buy St. Louis-based brokerage Scottrade Financial Services Inc. for $4 billion. Toronto-Dominion, the largest stakeholder in TD Ameritrade, expects the deal to bolster its U.S. expansion. The lender's stock rose 0.2 percent to a record high.
Energy producers, Canada's second largest sector, fell 0.7 percent as crude dropped 0.4 percent at 4 p.m. in New York, hovering just above $50 a barrel. Oil slumped after Iraq, OPEC's second-biggest producer, said it should be exempt from planned output cuts. Enbridge Inc. fell 0.9 percent and TransCanada Corp. was down 1.4 percent.
Raw-materials producers fell 0.9 percent from a monthly high. Gold fell 0.2 percent as the dollar slipped from its highest level in seven months, supporting demand for the metal that has sunk more than $100 from its high this year. That rally, which took gold prices to the best first half in almost four decades, is fading as traders price-in increasing odds that interest rates will rise. Rising rates dull the precious metal's appeal because it doesn't pay interest. Barrick Gold Corp. fell 1.9 percent.
The Bank of Canada renewed a two percent inflation targeting agreement, as Canada's inflation rate quickened in September for the first time in five months. The consumer price index rose 1.3 percent in September from a year ago, led by higher gasoline prices.
Canadian stock valuations remain 17 percent higher than their U.S. peers, with the S&P/TSX carrying a price-earnings ratio of 23.7 compared with 20.2 for the the S&P 500 Index, according to data compiled by Bloomberg.
Restaurant Brands International Inc., which owns Burger King and Tim Hortons, fell 4.5 percent despite posting third-quarter profit that topped analysts' estimates. The Oakville, Ontario-based company has gained 16 percent this year.
Before it's here, it's on the Bloomberg Terminal.
LEARN MORE