Theresa May Wants U.K. to Trade Freely With EU in Goods and Services
By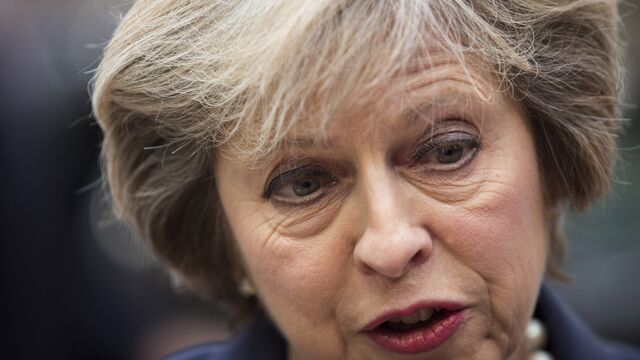 British Prime Minister Theresa May said the U.K. wants to maintain free trade with the EU post Brexit, Bloomberg News reports.
"My aim is to cement Britain as a close partner of the EU once we have left," she said on Friday at a press conference in Brussels.
She added: "As long as we're members of the EU we will continue to meet our rights and obligations as members."
May's comments were made following a meeting of all 28 EU leaders, where Brexit and other issues confronting the bloc were raised.
German Chancellor Angela Merkel earlier said she wasn't aware of there being an official language for the coming negotiations with the U.K. over leaving the EU.
Greek Prime Minister Alexis Tsipras also told his U.K. counterpart that the status of students and workers from Greece who are living in Britain will be a "special issue" for the government in Athens during the Brexit process, according to a Greek official.
Tsipras conveyed the message to May during a meeting between the two leaders in the margins of the summit in Brussels, the official told reporters.
Follow @Brexit for the latest news, and sign up to our Brexit Bulletin for a daily roundup.
Before it's here, it's on the Bloomberg Terminal.
LEARN MORE