The Year Ahead
Will We Have $60 Oil Next Year?
All about oil, coal, nuclear, and renewables, with Adam Sieminski, the administrator of the U.S. Energy Information Administration.
By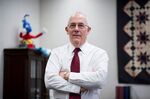 Adam Sieminski is the administrator of the U.S. Energy Information Administration, a division of the Department of Energy that collects and analyzes data.
 
Are $60 oil prices possible next year?
They should be above $50 next year. And they could keep going up. We can get into the upper $50s by the end of 2017. The lack of capital investment in the last year or two in the U.S. and globally in oil and gas could be a problem five years from now. That could lead to a period where supplies are constrained, and that could push prices up.
 
How do you see weather affecting energy bills this winter?
Weather is harder to predict than oil and gas prices, but for the U.S. it will probably be colder than last year. And oil prices are going to be somewhat higher than where they were last year. That combination could lead to a substantial increase in bills, in the neighborhood of 25 percent to 30 percent. But if you look at the last five years, the bills this year, even though they'll be higher, would still be slightly below the average of the last five years.


 There's a lot of anti-pipeline activism. What impact will that have on oil and gas production?
There have been problems with pipelines. But the longer-term record associated with moving energy by pipeline is that it's pretty safe. We are seeing a lot more activism on the part of groups that want to leave the oil in the ground and have found that opposing pipeline projects is a good way to curtail activities. If you can't move the material, that makes it harder to go forward with production. But if you're asking if I can predict what courts or regulators are going to do about pipelines, no.
 
What's killing coal? Is it cheap natural gas or is it policy?
Coal is still supplying a third of the electricity in the U.S. That share has been declining, part of which is competition with natural gas and part of which is competition with renewables that are being promoted from a policy perspective. There are also a number of coal plants at the end of their useful lives that would require a significant capital investment to bring them up to clean-air standards. But even in 2040, under current law and regulation, a substantial part of electricity generation in the States would be coming from coal.
 
What about coal demand around the world?
Globally, China is the world's largest producer and consumer of coal. There's going to be a lot of electricity demand and growth in India over the next 25 years, and a significant part of that's likely to be fueled by coal. On a global basis we have coal plateauing, as oil, natural gas, renewables, and nuclear grow.
 
Nuclear plants are having trouble in parts of the U.S. Is there a future for nuclear?
Nuclear is a very important source of carbon-free electricity. Energy Secretary [Ernest] Moniz is working on ways to innovate, looking at changes in the fuel cycle, changes in the size of nuclear plants, having small modular reactors—all kinds of shifts in technology that would keep nuclear competitive. On a global basis, I think China will be building over the next 25 years the same number of nuclear plants that already exist in the U.S. So it's very important that nuclear technology continues to evolve, so that nuclear power remains affordable.
 
What's the growth outlook for renewables?
We have renewables climbing, and they will exceed coal as a source of electricity sometime around 2030. The EIA is now tracking residential solar installations more frequently. Renewables are becoming very important.
 
Have you added solar panels to your roof?
No, I haven't. The slope on my roof mostly goes east and west, and what you really need is a south-sloping roof to really take advantage of solar.
 
Edited and compressed for space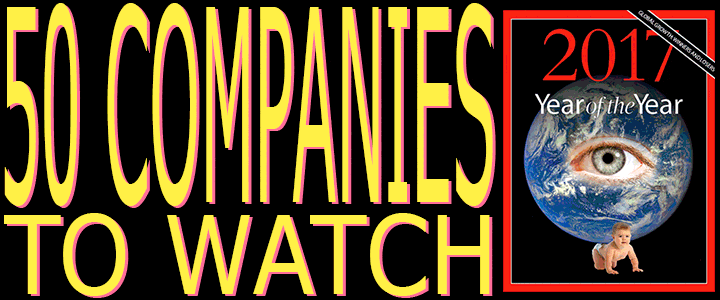 Before it's here, it's on the Bloomberg Terminal.
LEARN MORE