The Year Ahead
Warren Buffett Loves This Business—Maybe a Little Too Much
The fading financial magic of reinsurance.
By and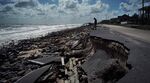 Warren Buffett watchers know that the reinsurance business has been an important ingredient in his winning formula. Companies like his Berkshire Hathaway sell coverage to other insurance companies for natural disasters and other big events. In return, the reinsurance sellers collect lots of premiums, which they can invest while waiting to pay claims. Buffett has credited this "float" with helping to build one of the world's great fortunes.

But the business isn't what it used be. Buffett sold stakes in the world's two largest reinsurers—Swiss Re and Munich Re—last year, saying their prospects look worse in the next decade than they did in the last. And he put a new leadership team in at Berkshire's own Gen Re unit to try to reverse more than a decade of shrinking float.
Years of ultralow interest rates on bonds have made it harder for reinsurers to make money from their investments. "It is no fun," Buffett told shareholders at Berkshire's annual meeting in April, to "find out that a great many of the things that you were buying a few years ago now have negative yields."
The other challenge is that reinsurance has become a crowded field. Star money managers such as Dan Loeb and David Einhorn have started their own reinsurers to collect premium dollars that they can plow into their hedge funds.
The influx has caused a price war. Premium rates for reinsurance have slipped 40 percent in the past decade, according to broker Guy Carpenter, meaning companies are being paid less to manage more risk.
At the same time, Wall Street is selling competing products. Instead of buying insurance, companies trying to cover their risk can issue catastrophe bonds (in the event of a natural disaster, the issuer doesn't have to repay investors). The bonds have been a hit with hedge funds, pensions, and wealthy individuals, growing to be a more than $25 billion market, up from $9.2 billion a decade ago, according to Artemis, which analyzes the bonds.
All of this sets the stage for a shakeout. Many reinsurers are likely to merge, says Rod Fox, chief executive officer of reinsurance brokerage TigerRisk Partners. The event that could really turn the industry is impossible to control: a major natural disaster. There hasn't been a hurricane big enough to cause significant losses in the industry since Katrina in 2005, which cost $50 billion. This year's insurance-industry tab for Hurricane Matthew will be $2.8 billion to $6.8 billion in the U.S., according to risk modeler AIR Worldwide.
"We're kind of due for a big event," Fox says. "The point is the world is hot, and when it's hotter, more stuff happens. Whether it's wildfires, cyclones, hurricanes, or other kinds of bizarre events."
If Berkshire is any indication, the business is headed for some belt-tightening. Ajit Jain, one of Buffett's top lieutenants, took over at Gen Re this year. He sent a memo to employees in August, saying the company had a "costs problem." He pointed to a "gradual creep of corporate bureaucracy," with too many layers of management, and proposed overhauling Gen Re's compensation system and cutting travel and entertainment expenses for internal meetings. When the money you save is money an investor as talented as Buffett can put to work, every nickel counts.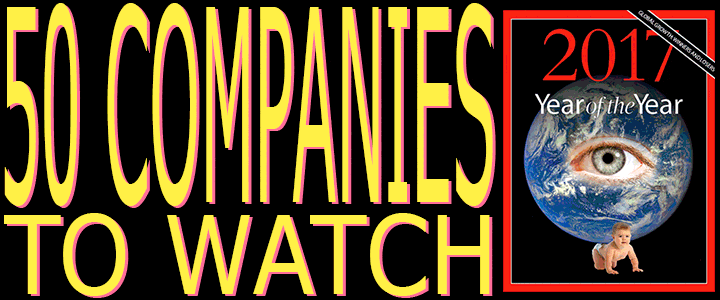 Before it's here, it's on the Bloomberg Terminal.
LEARN MORE