The Year Ahead
Union Booster Mary Kay Henry
The SEIU president talks about raising wages and expanding collective bargaining power in the U.S.
By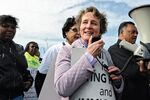 How does the Service Employees International Union measure the broader impact of raising the minimum wage to $15 in the cities and states that have done it?
More money in workers' pockets in Seattle has catalysed small-business job growth, because those workers are spending those dollars in the community. They're not putting it in the bank. They're not creating an IRA. They're not sending it offshore to the Cayman Islands. Every dollar of wage increase in Seattle has been spent in the community. We now have 10 million workers on a path to $15 in New York and California. It will be fascinating how transformative those dollars are to economic growth in those communities.


 Have you seen any signs of the higher wages discouraging hiring at the bottom of the labor market?
I've heard that mythology. And no, we have not seen that.
 
Do you anticipate continued employment gains next year?
Yes, and we think those employment gains, together with the collective action of working people, are going to make a breakthrough in the "$15 and a Union" movement.
 
On the U.S. Bureau of Labor Statistics chart for jobs with the most growth from 2014 to 2024, No. 1 is personal-care aides, and No. 3 is home-health aides. What are your priorities for those workers?
We'd like to address the care crisis for these workers. Even though they are the fastest-growing job, one home-care provider exists for every nine seniors in the U.S., and that gap is going to keep growing as the population ages. So a priority is creating a 21st century union for home-care providers [who have more responsibilities] and creating a way for a personal-care assistant to become a home-care provider through job ladders and training.
 
What are the implications of a labor economy centered on health care and retail as opposed to manufacturing?
These workers are living in poverty. That's the fundamental difference. Manufacturing jobs used to be poverty jobs at the turn of the 19th century, but unions created the foundation of the last American middle class. That's why it's so fundamental to getting the economy growing again to have these workers join together in jobs that become good jobs through collective bargaining.
 
If the economy began to overheat and inflation set in and the Fed raised rates quickly, that could discourage investment and hiring. Do you think a little bit of action now might save more drastic action later?
The thing I ask is, "How do we account for the lack of investment in the last eight years?" There is so much money sitting on the sidelines that is not being used to increase goods and services here in the U.S.
 
How do you get all that money moving?
We'd like to have McDonald's, Wendy's, or Burger King be to this moment what Henry Ford was to the creation of the industrial economy in this country. It requires corporate leadership that is visionary about the 21st century working together with government to think about how we create a win-win-win for government, business, and working people.
 
Do you worry about automation? Looking at those fast-growing sectors, they seem like jobs that wouldn't be easily automated, but I'm sure there are people working on it now.
We look forward to helping to innovate in all kinds of ways. Any automation that would make work less mind-numbing we want to be for. What we would like is for the workers on the front line of the work that's being automated to have a voice in how the automation is going to occur.
 
Is it fair to say you see your job as broader than collective bargaining for dues-paying members?
We see the future of unions in collective bargaining not by individual employers but by entire sectors of the economy. We have to take a leap as a nation to understand that, in order to address the worst economic and racial inequality of our time, we have to figure out new forms of collective-bargaining power. That's why we imagine a voluntary agreement with the top three fast-food companies being the foundation of a sectoral agreement for 4 million fast-food workers. That's why we'd like the 600,000 home-care workers that currently have state-by-state collective bargaining agreements to imagine a national set of standards.
Edited and compressed for space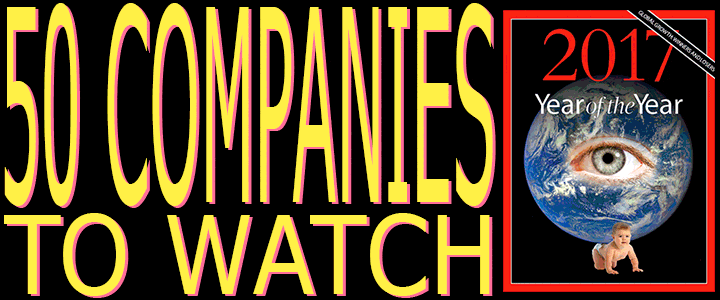 Before it's here, it's on the Bloomberg Terminal.
LEARN MORE