Trump, Clinton Double Down on Their Strategies: Final Debate By the Numbers
Trump's tone turned negative while Clinton stayed steady at 90 percent in prediction markets.
By and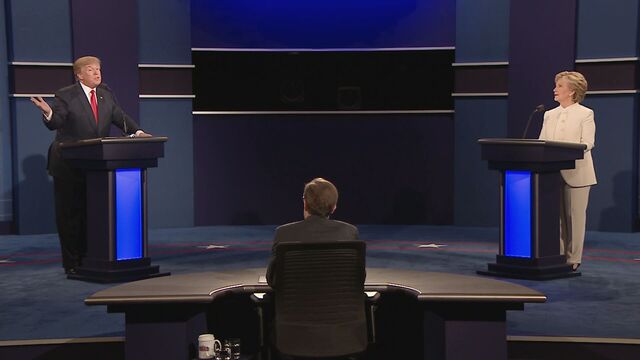 In an election full of surprises, Wednesday's presidential debate marked the last scheduled big moment of the 2016 campaign calendar. The candidates drew their battle lines for the final 20 days of campaigning, with Republican Donald Trump digging in on unprecedented attacks and Democrat Hillary Clinton solidifying her rhetorical lead on optimism and policy chops, according to a Bloomberg Politics language analysis of all three debates.