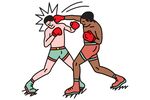 Outside the gated, 19th century building that serves as Google's French headquarters in downtown Paris, there's a placard that reads "I'm Feeling Lucky," a wink to the company's home page. The irony couldn't have been lost on government authorities when they walked by in May, on their way to raid Google as part of a tax-avoidance investigation.

Good fortune is in short supply these days for Silicon Valley companies doing business in the European Union, home to 508 million consumers and increasingly aggressive regulators. While the French examine Google's tax practices, the European Commission, the EU's executive body, is also pursuing antitrust charges related to Android, advertising, and shopping-search services. The commission has also hit Apple with a $14.5 billion back-tax bill for its sweetheart tax deal in Ireland; it's investigating Amazon.com's taxes and Kindle pricing; and it's considering requiring streaming video services to carry at least 20 percent Europe-produced material in their libraries.
In Spain, Germany, France, and Hungary, Uber and Airbnb are fighting labor protections that have restricted their expansion. German antitrust regulators are probing whether Facebook's terms of service unfairly limit users' privacy, and lawsuits involving the social network's data-sharing procedures led to the rewriting of a trans-Atlantic data transfer deal.
Read those last paragraphs again—all that happened this year. Many of these cases will likely play out in 2017. If nothing else, U.S. tech companies can be forgiven for being a little stunned. They've largely avoided meaningful scrutiny from federal authorities for as long as 15 years, since Microsoft settled its antitrust case with the U.S. Department of Justice. "The U.S. approach is to let companies go wild," says tech investor Alex van Someren, managing partner of Amadeus Capital Partners.

The companies, which declined to comment, have said they're victims of protectionism and that they're being punished for Europe's lack of industry clout. That stance has attracted support from politicians at home but hasn't helped endear the companies to local regulators. Silicon Valley has yet to adapt to foreign legal systems, says Jacques Derenne, head of the EU competition and regulatory practice at law firm Sheppard, Mullin, Richter & Hampton. "Too many still experience the pitfalls of cross-cultural unpreparedness," says Derenne, who has worked with European countries on tech subsidy cases.

Unlike in the U.S., where industry has many opportunities to lobby and appeal legislation or punishment, the EU tends to leave companies with little recourse after a decision is made. Margrethe Vestager, the Danish head of the EU's competition division, has been dropping hints about a new front against Silicon Valley. She's scrutinizing how companies' stockpiles of data might breach antitrust or merger rules. Meanwhile, privacy rules the EU passed this year will give authorities across the region broad powers to investigate and fine companies that don't seek consent before collecting user data. "Europeans are much more sensitive to the idea of exploitation of their personal data and much less inclined to buy into the social contract where we get a service for 'free' by paying for it with our personal data," says Van Someren, the investor.
Silicon Valley is losing its biggest advocate with the U.K.'s vote to leave the EU. Although it has yet to exit, the U.K. has its hands full negotiating its departure, giving more influence over tech policy to countries that favor more oversight, notably France and Germany.
In 2017, U.S. tech companies will have to figure out a response that's not just reactionary or piecemeal. Apple has made not-so-veiled threats about cutting regional investments. Google stopped offering Google News in Spain in response to tougher fines on its use of snippets from articles in search results and shut off Street View in Germany after being told to blur thousands of homes. But tech companies may need to rethink the move-fast-break-things ethos that's served them so well in the U.S. Even the world's biggest companies can't afford to ignore Europe.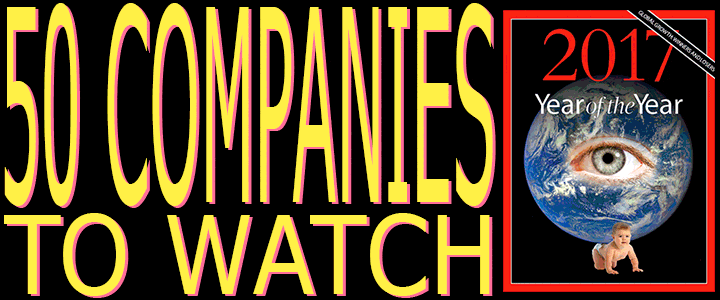 Before it's here, it's on the Bloomberg Terminal.
LEARN MORE