Pound Forecasters More Pessimistic Than Ever as Brexit Bites
by
Biggest bear Credit Suisse says sterling has further to fall

Currency tumbles as EU's Tusk rules out pre-negotiations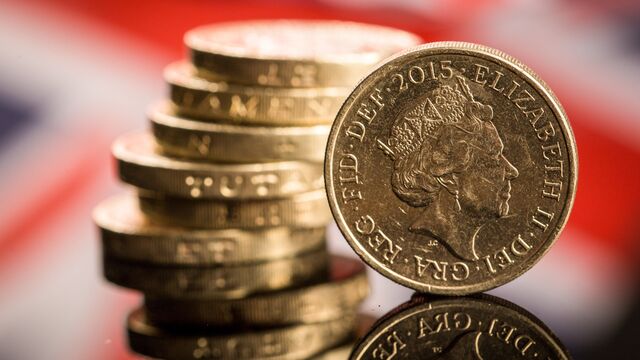 Pound forecasters are more bearish than they've ever been about the U.K. currency's year-end prospects.
While the $1.25 median estimate in a Bloomberg survey is about 2 percent higher than current sterling levels, that reflects how difficult it's been for strategists to keep pace with the pound's slide since the Brexit vote, rather than optimism about a bounce. In an example of the political noise the currency has to deal with, sterling tumbled on Thursday after European Union President Donald Tusk -- who's taken a hardline stance toward the U.K. in the past -- said there'll be no pre-negotiations before Britain triggers its exit.

The pound has already fallen 18 percent since the June 23 vote to leave the EU, the biggest drop of any major currency, and slid 0.4 percent Thursday to $1.2237. Brexit has stoked concerns that the U.K. will struggle to fund its record current-account deficit, with the pressure mounting on suggestions that quitting will also mean giving up privileged access to the bloc's single market.
"We don't think sterling weakness is over," said Thomas Harr, the Copenhagen-based global head of fixed-income, currencies and commodities research at Danske Bank A/S, which cut its year-end forecast to $1.19 on Oct. 17, from $1.27. "The key reason for further currency weakness is the significant current-account deficit the U.K. has, and concerns about hard Brexit, which means capital won't come into the country."
Longer Term
Harr is more optimistic on the pound longer term, with a mid-2017 forecast of $1.24.
"The weakness we're going to see in cable will play out over the next three to six months, and then the story is over," he said, referring to the pound-dollar rate. "There'll be a point where sterling becomes so cheap there'll be a wall of money coming back into the U.K."
Analysts at Credit Suisse Group AG, whose prediction of $1.17 is the most bearish of the 65 participants in Bloomberg's survey, said in a note last week that "it's not obvious to us that sterling, either against the dollar or on a trade-weighted basis, has weakened sufficiently."
Before it's here, it's on the Bloomberg Terminal.
LEARN MORE