The Year Ahead
Pizza, Parks, and Pet Spas: Shoppers Will Pay More for Retail Experiences
More consumers—especially millennials—want higher engagement before buying stuff.
By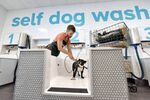 Shoppers at the new Pirch flagship store in Manhattan's SoHo neighborhood don't have to wonder how its pricey appliances and plumbing fixtures will work in their homes. A chef stands at the ready, eager to whip up a dish on that nifty six-burner professional-grade stove you've been eyeing. Worried that a dishwasher's timer will be too loud for your tiny studio apartment? Demo it, inside one of the store's 24 kitchen setups. You can even try out the shower head of your dreams. (Don't worry; the store has towels.) "It's kind of retail 2.0," says Andrea Dorigo, chief executive officer of the nine-store chain. "It's like you're buying a car from a race-car driver. You're sitting there, and you're watching the things you want to purchase in action."

Pirch's strategy—turning its stores into homewares theme parks where customers are invited to play house—is a nod to one of retailing's hottest trends: selling experiences. Americans increasingly would rather spend their money making memories—travel, sporting events, concerts, meals out—than on another outfit. So, after years of choosing the speed and wide selection offered by big-box retailers such as Home Depot or online merchants like Amazon.com, customers are demanding higher engagement if they're going to buy something in a store. Nimble upstarts such as Pirch and eyeglass retailer Warby Parker have made their stores into exciting destinations rather than places to make a quick purchase. Meanwhile, established brands such as Urban Outfitters are highlighting the hands-on aspects of their stores. That's raising the bar for rivals, says Doug Stephens, founder of consultant Retail Prophet, and more brands will be trying to sell experiences along with their goods next year. Says Stephens: "That's where the whole industry is headed."

Customers are willing to pay up at retailers that add pizazz to their shopping experience. Pirch boasts more than an estimated $3,000 in annual sales per square foot, rivaling the lucrative take at Apple's storied stores. To meet consumers' growing desire to connect with brands on a level deeper than cash, Lululemon Athletica offers yoga classes in its stores, Apple holds in-store digital art and video workshops, and some Cabela's stores have indoor archery ranges and offer hunters classes on butchering their kill.
Retailers have good reason to try new ways of consumer engagement. The No. 1 gift this holiday season won't be an object but experiences, according to a survey by advertising automation firm Rubicon Project. Respondents plan to spend about $440 on travel, sports, events, and shows this year, vs. $228 on clothing, the group forecasts.

"If we're reinventing digital business models that change consumer behavior, why aren't we doing that in the physical world?" asks Rachel Shechtman, founder of Story, a concept store in Manhattan's Chelsea neighborhood that changes the theme and merchandise of its store every four to eight weeks. This spring, Story explored fun with partner Pepsi, featuring temporary tattoos, emoji-covered yoga pants, and an interactive station where shoppers designed their own T-shirts and iPhone cases—all while burnishing Pepsi's image. "We're looking at physical engagement in retail as a deeper experience and combining content and commerce," Shechtman says.
How far will retailers go to connect with customers? In August, PetSmart opened its first Pet Spa store to focus on what it calls the "pet lifestyle experience" with "amenities for both pets and humans." West Elm, the modern furniture division of Williams-Sonoma, will open a chain of hotels in 2018 to develop happy memories with potential shoppers. Teen retailer Urban Outfitters last year bought a pizza chain and now plans to open more restaurants, some located within its stores. The retailer also opened Space Ninety 8 in Brooklyn, a five-story location with a rooftop bar, a rotating cast of local merchants in its pop-up spaces, dining, and events. "They're looking to give you more reasons to be in the store," says Simeon Siegel, a retail analyst at Nomura Securities. "It's going to be an evolution to survive."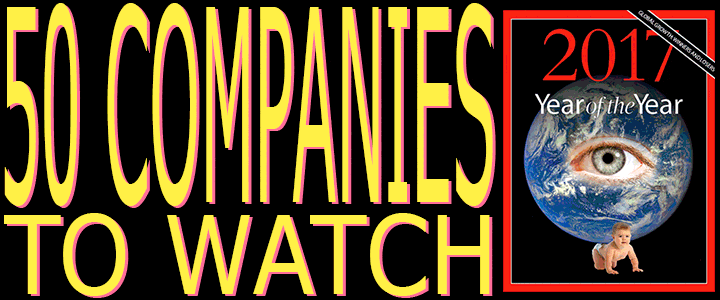 Before it's here, it's on the Bloomberg Terminal.
LEARN MORE