The Year Ahead
Lawyers Are Thriving Because of Brexit
The vote to quit the EU heralds fat times in the advice industry—for now.
By and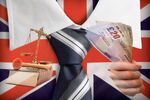 In the four months since Britain voted to leave the European Union, the pound has plummeted, home prices are down, and banks have threatened to move jobs from the U.K. One business, though, is thriving and poised for a very profitable 2017: peddling advice. Extricating the U.K. from 40 years of European integration will be one of the most complex legal and regulatory exercises ever, which is why demand for legal and consulting services is surging. "The panic is starting to set in," says Miriam Gonzalez, co-chair of the international trade and government regulation practice at law firm Dechert. "Those who have a lot of interests at stake need to do work now."
Rules made in Brussels govern everything from the temperature for transporting livestock to international mobile roaming fees. Machinery, pharmaceuticals, steaks, and even toys are all subject to common standards. Whether the U.K. will continue to be bound by these rules is uncertain and will remain so until a final agreement is reached on the U.K.-EU relationship. That will happen in two years, or perhaps even longer, after Britain triggers Article 50, the EU's exit clause, which Prime Minister Theresa May says she'll do by the end of March.

Happily for lawyers, the sector with the biggest challenges also has the deepest pockets: finance. Today, banks in the U.K. can sell their products and services anywhere in the EU, thanks to the bloc's "passport" for financial services. JPMorgan Chase, Goldman Sachs, and Citigroup have all warned they may need to move operations elsewhere if those privileges are taken away. The costs of a shift to the continent shouldn't be underestimated, says Simon Gleeson, a partner at Clifford Chance in London. "If a regulator sees a bank wanting to move into its jurisdiction, it will say, 'I want the management, the capital, and the systems for that business where I can see them,' " he says.
As the advice industry gears up to win contracts, salaries are rising. Consulting vacancies climbed 10 percent in August from a year earlier, and pay has jumped 9 percent, according to Adzuna, a jobs search engine. Consultants help "demystify the business consequences of the vote," says Adzuna co-founder Doug Monro. KPMG in July appointed its first "head of Brexit," to lead a team of tax, immigration, finance, and economics experts. Deloitte set up a dedicated "Brexit center" the day after the vote. And London-based law firm Simmons & Simmons unveiled a "Brexit hotline" for urgent problems. Michael Raffan, a partner who specialises in finance at Freshfields in London, says Brexit-related issues take up about 60 percent of his time and that he expects "significant demand for legal work that will last several years."
Without details of Britain's future relationship with the EU—the destination of almost half the country's exports—much of what's being done is speculative. Conflicting messages from political leaders haven't helped, as ministers have floated a half-dozen models for the U.K.-EU relationship, from a so-called hard Brexit—a complete break—to integration similar to what Switzerland and Norway enjoy. So far most companies are only "planning for a plan," says Steve Varley, the U.K. and Ireland chairman at consulting firm EY. Really substantive work won't start until Article 50 has been invoked and the parameters of the negotiations become clearer, he says.
As it ramps up the just-created Department for Exiting the European Union, the U.K. government is also tapping lawyers and consultants. In its first two months, the DExEU, as the department is awkwardly referred to (pronounced DECKS-ee-you), paid £268,000 ($326,000) for legal advice, a figure that's expected to skyrocket. The London think tank Institute for Government says the last time the U.K. needed lots of consultants, in the years following the 2008 financial crisis, it spent more than £100 million on them.
Attorneys and consultants aren't twirling their spreadsheets and legal pads in celebration just yet. Even if Brexit work boosts billings, those businesses are just as vulnerable to the long-term economic damage as other industries. Both these industries benefit hugely from London's status as the hub of European finance, with banking and fund management accounting for almost half of transactions work at top London law firms, according to the Law Society, the professional body for English lawyers. A Brexit settlement that leaves the U.K. poorer will ultimately mean trouble for purveyors of advice, says Gregor Irwin, chief economist at London consulting firm Global Counsel. "We're still very early in this process, and we haven't yet seen the real impact of Brexit on big investment decisions," he says. "Lawyers and consultants aren't going to be immune to a broader economic slowdown."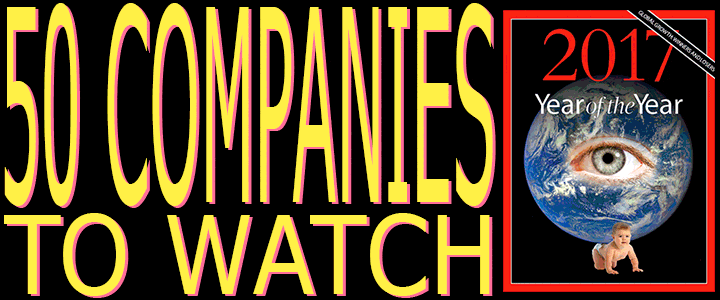 Before it's here, it's on the Bloomberg Terminal.
LEARN MORE