The Year Ahead
Everyone Wants Their Own Global Broadband Network
Facebook, Microsoft, Google, and Amazon are boosting their investments in private undersea cables to carry their data around the world.
By and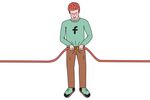 The ships that lay electronic cables across the ocean floor look like cargo vessels with a giant fishing reel on one end. They move ponderously across the open water, lowering insulated wire into shallow trenches in the seabed as they go. This low-tech process hasn't changed much since 1866, when the SS Great Eastern laid the first reliable trans-Atlantic telegraph cable, capable of transmitting eight words per minute. These days, the cables are made of optical fiber, can carry 100 terabits of data or more in a second, and aren't owned only by telephone companies.

"There are a handful of very, very influential content providers who are shifting the balance away from the telecoms," says Jon Hjembo, an analyst with researcher TeleGeography. Among the newcomers are a few of the world's leading internet companies, which have concluded that, given the cost of renting bandwidth, they may as well make their own connections.
Facebook and Microsoft have joined with Spanish broadband provider Telefónica to lay a private trans-Atlantic fiber cable known as Marea. The three companies will divide up the cable's eight fiber strands, with Facebook and Microsoft each getting two. The project, slated to be completed by the end of 2017, marks the first time Facebook has taken an active role in building a cable, rather than investing in existing projects or routing data through pipes controlled by traditional carriers. Marea will be Microsoft's second private cable; a trans-Pacific one is scheduled to come online in 2017.
Facebook and its rivals for eyeballs plan more undersea cables. In June, Google said it had finished a data pipeline running from Oregon to Taiwan, and it has at least two more coming: one from the U.S. to Brazil; the other, a joint project with Facebook, will connect Los Angeles and Hong Kong. Amazon.com made its first cable investment in May, announcing plans for a link between Australia and New Zealand and the U.S. Worldwide, 33 cable projects worth an estimated $8.1 billion are scheduled to be online by 2018, according to TeleGeography. That's up from $1.6 billion worth of cables in the previous three years. And bandwidth demand is expected to double every two years.

"These big providers need a massive amount of capacity, and the volume of data demand is exploding," says Ihab Tarazi, the chief technology officer of Equinix, a data services company working on Google's cable in Brazil. "They're underwriting the next generation of capacity." The spike in data consumption is a function of growing internet use around the world and bandwidth-hungry services like live video. "It's not like people are just doing simple things anymore," says Jay Parikh, a Facebook vice president for engineering.

Cables are just one way to increase the supply of bandwidth and cut costs, says Chetan Sharma, an analyst and telecom consultant. Facebook is also working on satellites, lasers, and drones to deliver internet access to remote places, and Google has experimented with hot air balloons. So far, undersea cables remain the best option for crossing oceans—they're cheaper, far more reliable, and largely unregulated. The United Nations treats ocean cables in much the same manner as boat traffic, meaning companies can lay and repair cables in international waters pretty much wherever they please, provided they don't damage existing ones.
So Silicon Valley will continue to pour money into technology pioneered in the telegraph era. "It's about taking control of our destiny," says Mark Russinovich, chief technology officer for Microsoft's cloud services division, Azure. "We're nowhere near being built out."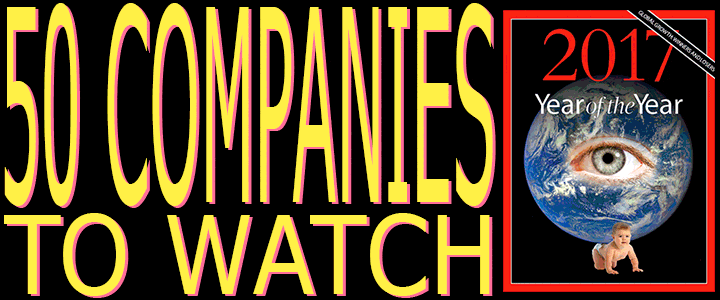 Before it's here, it's on the Bloomberg Terminal.
LEARN MORE