European High-Yield Investors Are Getting Defensive
Event risks and poor liquidity challenge the outlook.
by and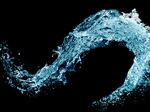 A number of European high-yield investors say they're switching to defensive asset-allocation strategies amid fears over political and monetary shocks, as well as poor liquidity in the bond market.
The portfolio managers are shortening the duration of their credit portfolios, stocking up on less-risky credits and building up cash balances as they position for the prospect that event risks — from a Fed rate hike to elections in the U.S. and Europe — trigger credit spreads to widen.
"We have been building up a liquidity sleeve" with short-duration bonds and even select investment-grade credits, Chris Brils, head of global high-yield at BMO Global Asset Management, said in an interview. High-yield bonds are particularly vulnerable to external shocks because of limited liquidity currently in the asset class, he added.
"We're very cautious on longer-duration bonds" amid a recent uptick in interest-rate volatility, Invesco Asset Management high-yield fund manager Stuart Stanley said in an interview. Speculation that the ECB will taper its QE program caused European government bonds to slump earlier this month. 
Political risks such as the U.S. election and uncertainty around the eventual form of Brexit have seen Invesco, which manages $196.3 billion of fixed-income assets, evolve its positioning, Stanley said. The effective average duration of the European high-yield market, as measured by the Bloomberg Barclays Pan-European High Yield Index, has risen to 4.12, as of mid-October, compared with 3.97 in February.
European high-yield spreads are currently 23 basis points wider than the year-to-date low of 368 basis points achieved last month, the index shows. Market levels are broadly fair but are "reaching the tighter end of the spectrum" and "leave little margin for error," BlueBay Asset Management's Justin Jewell wrote in a research note. The market retains a "Jekyll and Hyde characteristic" so that in times of stress the price for liquidity "becomes increasingly dislocated," he said.

Investors expect wider credit spreads in the short term, according to an International Association of Credit Portfolio Managers survey released October 13, with investors citing concerns over China's economy and the outlook for both the oil price and central-bank policies, among other factors.  
Sales of European high-yield debt by non-financial companies are down on last year's levels with year-to-date issuance at about 46.3 billion euros ($50.8 billion) versus 63.8 billion euros, at the same point in 2015, data compiled by Bloomberg show.
Europe-domiciled high-yield funds have seen $7.6 billion of outflows this year, though flows were in positive territory in the week ending October 12, the third consecutive week for inflows, according to Bank of America Merrill Lynch research, which cites EPFR data.
A little over a fifth of European high-yield portfolio managers fear an evaporation of market liquidity, according to a Bank of America Merrill Lynch investor survey in October, a notable rise in investors expressing such concerns since the summer. The survey shows that, while some have increased their exposure to riskier assets, cash positions have staged an uptick from 3.3 percent of portfolios in August to 4.5 percent this month, an indication that investors are keeping more of their powder dry.
A Goldman Sachs Group Inc. report this week said even a modest jump in rates could inflict outsized losses on global fixed-income portfolios, in part, because of a post-crisis jump in average bond maturities, estimating that a 1 percent increase in interest rates could inflict a $1.1 trillion loss to investors in the U.S. investment-grade market alone.
Global high-yield investors have seen returns of 14.5 percent so far this year, as measured by the Bloomberg Barclays Global High Yield Total Return index, which represents U.S. and European debt as well as emerging markets.
Before it's here, it's on the Bloomberg Terminal.
LEARN MORE