U.S. Stocks Rise Amid Earnings as Oil Rally Lifts Energy Shares
By and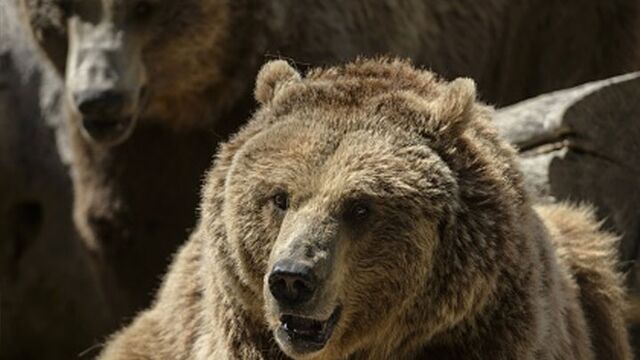 U.S. stocks headed toward the first back-to-back gains in almost two weeks, with energy producers rallying as crude oil touched a 15-month high and banks gained amid better-than forecast earnings.
Data showing a surprise drop in crude supplies snapped equities out of an early spell of listless trading, sending oil and gas companies to their strongest gains this month and boosting optimism that the drag on profits from the energy group will abate. Comerica Inc. rose 2.8 percent to lead a surge by banks after the lender's quarterly profit beat estimates. Goldman Sachs Group Inc. climbed for a second day post-earnings, stretching its nine-month high. Chevron Corp. jumped 1.4 percent as crude rose 3 percent.
The S&P 500 added 0.2 percent to 2,144.27 at 11:36 a.m. in New York, after yesterday rising the most in two weeks. The Dow Jones Industrial Average climbed 55.85 points, or 0.3 percent, to 18,217.79. The Nasdaq Composite Index was little changed, as Intel Corp.'s disappointing sales outlook led chipmakers lower.
"We did get a number of earnings so that will continue to be the focus," said Yousef Abbasi, a global market strategist at JonesTrading Institutional Services LLC. "Maybe we could have some momentum behind financials today. It has been a market that has lacked leadership to a certain extent, so we're looking to financials and energy."
The earnings season is picking up pace amid a mood of political and economic uncertainty, with the next Federal Reserve meeting and the U.S. presidential election just three weeks away. The S&P 500 oscillated between daily gains and losses for six straight sessions since Alcoa Inc.'s results, its worst bout of indecision in the reporting period in 16 years.
Corporate reports had earlier provided little direction, with gains in Morgan Stanley and Halliburton Co. on better-than-estimated results offset as Intel fell the most in nine months after its revenue forecast for the current quarter signaled lackluster year-end demand. Cigarette maker Reynolds American Inc. sank to the lowest since January after its profit missed predictions. Assurant Inc., the insurer that sells coverage protecting mobile phones and homes, lost 6.3 percent, the most in the S&P 500, after its profit slumped.
Among other shares moving on earnings news:
Yahoo! Inc. rose 2.4 percent after its quarterly profit topped estimates, a rare bit of good news after a large-scale hack of user data was disclosed last month that could threaten the purchase of the company's main web assets by Verizon Communications Inc.


LED maker Cree Inc. tumbled 11 percent to a five-month low after its profit missed analysts' forecasts and the company's revenue outlook for the current quarter was also below predictions.


Abbott Laboratories lost 2.3 percent to its worst level since July. The health-care products maker posted a surprise net loss after the value of its stake in EpiPen maker Mylan NV slumped.
Ahead of the third and final presidential debate, a Bloomberg Politics national poll showed a nine-point lead for Democratic nominee Hillary Clinton over Republican Donald Trump. A Trump could prompt declines in equities, Citigroup Inc. has said.
"The biggest surprise would be anything positive coming from the debate for candidate Trump," said Michael James, managing director of equity trading at Wedbush Securities Inc. in Los Angeles. "That would be the biggest potential surprise tomorrow, if he does or says anything this evening that might potentially lead to an increased likelihood of him winning the election, which I think would be a net negative for the market."
Traders are betting it's unlikely the Fed will raise rates at its November meeting just days before the vote, while they price in a 63 percent chance of a hike in December, down from 68 percent a week ago. With investors seeking clues on the trajectory of Fed rate increases, a report today showed new-home construction unexpectedly fell in September, while permits rose more than forecast. The central bank's Beige Book survey of regional conditions is due this afternoon.
With Wednesday's advance, the S&P 500 further trimmed its third consecutive monthly decline, and its first October slide since 2012. The gauge closed Tuesday 2.3 percent below an all-time high reached in August.
While only about a 10th of the S&P 500 members have reported results so far, they are showing signs that companies may break a five-quarter streak of declining profits. Almost 80 percent beat earnings expectations, while 69 percent topped sales projections, according to data compiled by Bloomberg. Kinder Morgan Inc. and EBay Inc. are also among 25 S&P 500 Index members due to report today.
"We're really at the point where caution is close to the surface," said Ken Odeluga, a London-based market analyst at brokerage City Index. "We're in the earnings season and every day we've got names that risk upsetting the day's rally. There's a little bit of risk-off sentiment as investors wait for the end of this earnings season, the outcome of the elections and the Fed's rate decision."
— With assistance by Camila Russo
Before it's here, it's on the Bloomberg Terminal.
LEARN MORE