Pound's Swings on Brexit Hints Show Traders Desperate for Steer
by
Sterling fluctuates between gains and losses versus peers

U.K. chancellor says all options for quitting EU to stay open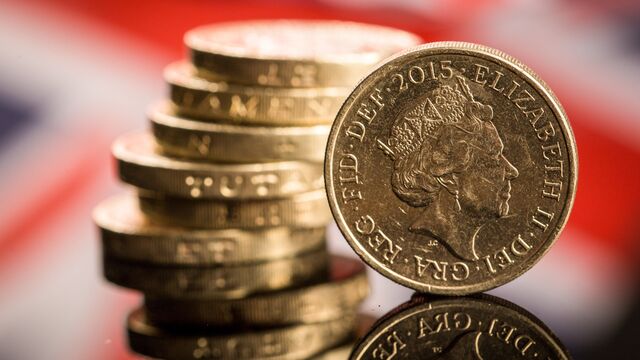 The pound's fluctuations on the latest drip-fed news about Brexit show how desperate markets are for direction on the U.K. currency.
Sterling swung between gains and losses as Chancellor of the Exchequer Philip Hammond kept alive the possibility of the U.K. retaining special access to the European Union's single market. At the same time, he highlighted divisions within the government on implementing the exit from the world's biggest trading bloc.

The U.K. currency was sent lower earlier after German Chancellor Angela Merkel's government was said to have instructed its officials to avoid back-channel contact with Britain prior to formal divorce proceedings.
Follow @Brexit for the latest news, and sign up to our Brexit Bulletin for a daily roundup.
"There are a lot of grey areas and that tends to lend itself to a number of opinions," said Neil Jones, head of hedge-fund sales at Mizuho Bank Ltd. in London. "Any kind of political uncertainty doesn't help the currency."
The volatility on the Brexit news ended an advance early in the London day following data showing the U.K. jobless rate at an 11-year low. The news added to a raft of reports from manufacturing to retail sales that have provided evidence of a resilient economy since the June 23 referendum.
Even so, sterling has tumbled 18 percent since the vote, the most among major economies, as economists warn that the costs of Brexit are still to be felt, with the government still to finalize the form of separation it will pursue.
The pound fell 0.2 percent to $1.2277 as of 5:30 p.m. London time, after climbing 0.3 percent earlier in the day. It was little changed at 89.33 pence per euro.
Before it's here, it's on the Bloomberg Terminal.
LEARN MORE