Poloz's Deepest Thoughts on Rates Now Saved for Press Conference
by and
For second time this year, Poloz moves markets with preamble

Bond yields, loonie drop as Poloz says rate cut considered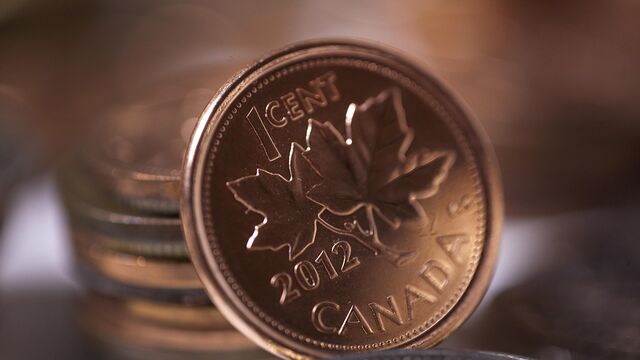 Investors seeking insight into Bank of Canada Governor Stephen Poloz's thinking on monetary policy need to look beyond the main rates statement for clues.
For the second time in seven months, Poloz whipsawed markets with prepared comments to reporters after the rate decision was released Wednesday, saying that the central bank "actively" considered adding stimulus to prop up a sluggish economy.
The Canadian dollar, which had rallied on the rates announcement at 10 a.m., erased gains after Poloz read from a separate statement 75 minutes later. Canada's 2- and 10-year bond yields reacted in the same way, rising and then falling.
"It was interesting that he waited until the press conference to deliver the real message, which in the end was a pretty dovish one," Alvise Marino, a foreign-exchange strategist at Credit Suisse in New York, said by phone Wednesday. "He just conveyed in a more strong way that easing is still on the table, which was something the market isn't pricing at all."
The moves reflect a shift under Poloz, who said in 2014 he was starting to offer more color on the bank's deliberations in his preamble to the press conference after each quarterly release of the bank's Monetary Policy Report. Other changes under Poloz include abandoning so-called forward guidance that gives a direct hint on the next move in borrowing costs, and adding new language to forecasts about inflation risks.
The opening statement at the press conference "fills the gap between the MPR and the press release, offering insight into which issues were really on the table during the deliberations and how those issues influenced the decision," Bank of Canada spokeswoman Jill Vardy said in an e-mailed message. "We think this helps people understand better the thinking behind the decision and provides useful information to market participants about our risk management approach to monetary policy."
Loonie Declines
The currency initially gained and bonds dropped after the central bank held its benchmark interest rate at 0.5 percent and the policy statement dropped a reference to downside inflation risks that featured in its previous stance from September. The markets then did an abrupt u-turn after Poloz said policy makers discussed monetary easing "in order to speed up the return of the economy to full capacity."
The currency weakened 0.1 percent to C$1.3128 against the U.S. dollar as of 4 p.m. in Toronto, reversing a rally of as much as 0.8 percent. The rate on Canada's bond due in November 2018 fell two basis points to 0.57 percent, after an earlier gain of two basis points.
"I was a little bit surprised how the statement and Poloz didn't seem to line up too cleanly," Tom Nakamura, Toronto-based vice president and portfolio manager at AGF Investments Inc. that has C$34 billion ($26 billion) under management. Some of the market reaction to the statement may have gone too far since it wasn't out of line with Poloz's overall worldview, he said. "What I think happens is that the market doesn't think through the big picture sometimes."
April Move
Investors went through a similar ride in April. Poloz held borrowing costs unchanged in the official rate decision, adding in his opening statement to reporters that the bank "entered deliberations" about easing monetary policy further. The dollar initially reversed losses after the rate announcement, only to resume declines during that press conference.
For a central bank that doesn't offer minutes of their meetings, the context is helpful, said Marino at Credit Suisse.
"It was totally appropriate for them to say that in the press conference and not the statement," he said. "It's not different from what everybody else is doing."
Poloz Sends Loonie Up and Down After Central Bank Meeting: Chart
Investors will hear from Poloz again Wednesday, as he testifies at the Senate Banking Committee beginning at about 4:15 p.m. Another opening statement is expected.
Before it's here, it's on the Bloomberg Terminal.
LEARN MORE