Hammond Moves to Reassure City of Its Importance in Brexit Talks
by and
Says government 'acutely aware' of role played by banking

Immigration curbs will be no impediment to high-skilled staff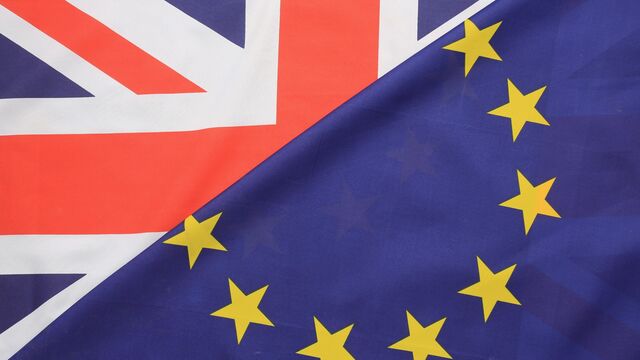 U.K. Chancellor of the Exchequer Philip Hammond moved to reassure the City of London that Prime Minister Theresa May's government would make protecting financial services a "very high priority" in Brexit talks.
The government is "acutely aware" of the role the banking sector plays in the economy, Hammond told Parliament's Treasury Committee. The tone of his comments, and his insistence that the government is keen to "keep as many things on the table" as possible during negotiations, failed to stop the pound losing further ground on Wednesday.
Financial services provide "one of the few bright spots for us in terms of the positive account balance with the rest of the European Union," Hammond said. "I hope the industry knows, it certainly should know, that helping to address those challenges and taking account of those challenges will be a very high priority for the government."
May has clearly defined curbing immigration as her key priority, and recent government rhetoric suggesting the U.K. is heading for a clean break with the bloc has alarmed markets,
pushing the pound to a three-decade low. While the chancellor on Wednesday sought to smooth out this message by suggesting skilled workers would not be hampered by more rigorous controls, the cabinet remains divided.
'Smooth Operation'
"As we move to introduce controls on migration between the European Union and the U.K., and without prejudice to what system we eventually decide to adopt, I cannot conceive of any circumstances in which we would be using those controls to prevent banks, companies, moving highly qualified, highly skilled, people between different parts of their businesses," he said. "That's essential for the smooth operation of our economy."
Hammond himself has been the target of anonymous briefings to newspapers in recent days accusing him of trying to sabotage Brexit -- with some reports suggesting he was close to resigning, forcing May's office to express her "full confidence" in her chancellor.
The chancellor is said to be pushing for a transition period to allow banks to adapt to Britain's new relationship with the EU. He suggested that Britain would be more likely to forge bespoke agreements than retain existing ones, saying many banks were realistic in looking for options beyond so-called passporting rights that allow them to sell their services in the EU. These would be lost if Britain leaves the single market.
He also played down fears London may lose its position as a financial center outside the EU.
"London will continue to be a global financial services center, of that I have no doubt," he said. "Anything which broke up this deep and broad pool of capital and expertise in London would be deeply detrimental both to Europe and to the U.K."
Before it's here, it's on the Bloomberg Terminal.
LEARN MORE