These Stocks Are Getting Crowded
by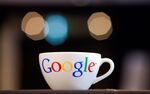 Portfolio managers can have too much of a good thing.

That's the message from Credit Suisse Group AG, who say that in the second quarter Microsoft Corp., Apple Inc. and Google parent Alphabet Inc., formed investors' three favorite large-cap holdings for the second quarter in a row. 

The ranking show the companies remain the most widely-held preferences of the actively managed, long-only funds Credit Suisse studied — yet the bank's analysts warn investors to be cautious about jumping in on crowded trades. 

"We recommend against owning too many of these names due to less opportunity for differentiation, underperformance over the life of our study, and outflows from actively managed funds," the team, led by Chief U.S. Equity Strategist Lori Calvasina write, adding that more than 1,000 funds were examined during their research. 
"Among the institutional funds in our study that benchmark to the S&P 500, 50 percent are overweight Microsoft and Google, while 41 percent are overweight Apple," they add. While Apple still makes the podium on Credit Suisse's list of investor "darlings," the stock's trading 11 percent below from the high it reached in April of last year, while Microsoft and Alphabet are within ticking range of their peaks. 

Other names that make appearances on the list of 25 this quarter include JPMorgan Chase & Co., Facebook Inc., Amazon.com Inc. and The Walt Disney Company.
Analysts at Goldman Sachs Group Inc. have also touched on another perversity of equity holdings, pointing out that mutual funds would have performed better this year had they bought the stocks they hated. 

If nothing else, Credit Suisse says investors should make sure they diversify beyond the names on this list. The bank has been tracking this data since 2011, and the darlings are largely drags on portfolio performance. Rather it's the "fading stars," or stocks that saw the largest decline in fund ownership, that tend to perform the best: "We generally view this list as a place to hunt for contrarian ideas," the analysts say.

Names that made an appearance on that list this quarter include Perrigo Company PLC, Tiffany & Co., NIKE Inc., JetBlue Airways Corp. and Macy's Inc. 
Before it's here, it's on the Bloomberg Terminal.
LEARN MORE