Saudis Said to Boost Oil Sales to China as Pricing Lures Buyers
Bloomberg News
Aramco said to sell 1.2-1.3 million b/d to China in September

Saudi Sept. Arab Light crude's pricing to Asia at 8-month low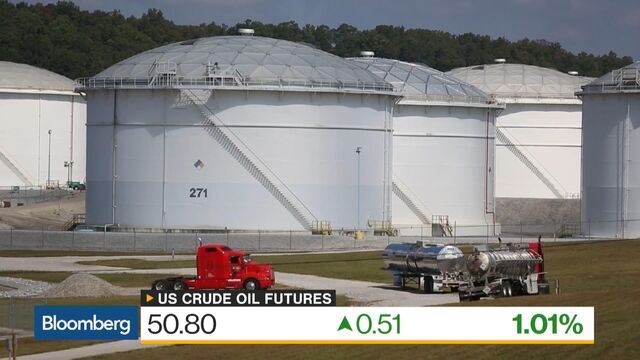 Saudi Arabia, which is marshaling a potential deal with global crude producers to limit output, is said to have lifted sales to the world's second biggest oil consumer after cutting the pricing for its supply.
The Middle East nation sold 1.2 million to 1.3 million barrels a day to China last month, according to people with knowledge of the matter who asked not to be identified because the information is confidential. That's about 4.91 million to 5.32 million metric tons for all of September, compared with the 4.36 million that government data show was purchased from Saudi Arabia in August.
Nobody replied to an e-mail seeking comment sent to the press office of Saudi Arabian Oil Co., known as Aramco, the country's state oil company.
Saudi Arabia, OPEC's dominant producer, is supplying more to the top buyer in Asia as it faces increased competition from other sellers including Russia amid a global glut. It cut the pricing for its Arab Light crude grade to an eight-month low for September sales, while the Arab Medium variety was offered at the lowest level in four months. That helped draw buyers in China, the people said.

Saudi Arabia has retreated from its strategy of keeping taps open to defend market share, and helped the Organization of Petroleum Exporting Countries agree to an outline of a deal last month that would cut production for the first time in eight years. That's part of an effort to speed up the re-balancing of global oil markets, which face a fourth year of oversupply that's capping prices at $50 a barrel, half the level two years ago.
The world's largest crude exporter sells the majority of its oil via long-term contracts to refiners. Buyers can nominate to buy more or less supplies within a 10 percent contract tolerance each month, or purchase incremental supplies on top of regular volumes.
China bought a record 5.57 million tons of Saudi crude in January 2013, customs data from the Asian nation show. Official figures for imports from the kingdom during September is scheduled to be released on Friday.
— With assistance by Sarah Chen, and Serene Cheong
Before it's here, it's on the Bloomberg Terminal.
LEARN MORE