Duterte's Beijing Visit Is a Chance to Reset China Relations
By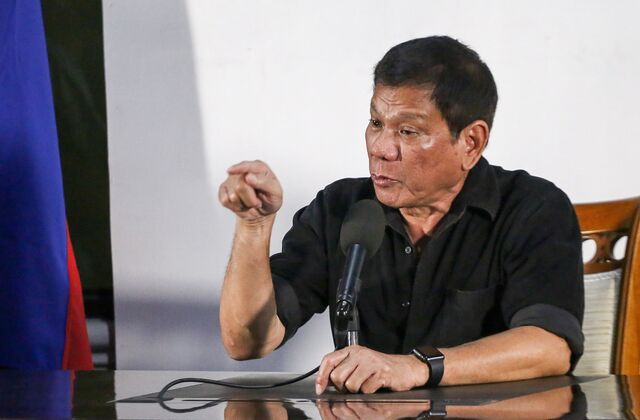 It's been a rough and tumble ride for Philippines watchers since the tough-talking Rodrigo Duterte was sworn in as the country's president on June 30.
This video takes a look at his first three months in office, marked by a steady stream of off-color comments and his war on drugs. According to police data released last week, the fight has claimed the lives of as many as 3,700 suspected drug pushers and users since July 1, including 1,573 people who have died in police operations.
Angered by international criticism of alleged extra-legal killings, Duterte, 71, flashed his middle finger at the European Union and told U.S. President Barack Obama he can "go to hell."
The spat has also driven him to seek a closer relationship with China, raising questions about his commitment to the Philippines's longstanding military alliance with the U.S.
The negative attention has unsettled overseas investors. Since the end of July, foreigners have withdrawn $388.36 million from Philippine stocks, while the peso has lost about 3 per cent against the dollar -- among Asia's worst-performing currencies in that time.
Starting Tuesday, Duterte will lead more than 400 business leaders including some of the Philippines's wealthiest tycoons on a four-day visit to Beijing. He's looking for a much-needed boost for infrastructure investment as the first Philippine leader invited to the capital by Chinese President Xi Jinping for one-on-one talks.
Before it's here, it's on the Bloomberg Terminal.
LEARN MORE