China Warned Crown, Others About Marketing to Gamblers Last Year
Bloomberg News
China probes whether Crown lured Chinese gamblers to Australia

Melbourne-based company declines to comment on any warning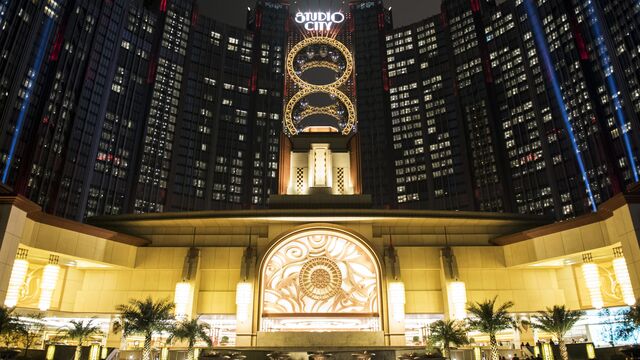 Chinese authorities warned Crown Resorts Ltd. last year to halt its efforts to attract high rollers from the mainland to gamble overseas, according to a person familiar with the government's move to detain 18 of the Melbourne-based company's employees.
China confirmed on Monday that staff members of Crown were being held in Shanghai for alleged gambling-related crimes, a development that sent the company's shares plunging. Crown was among companies that received warnings after China arrested employees last summer at Korea casino operators Paradise Co. and Grand Korea Leisure Co., according to the person, who asked not to be identified because the probe is confidential.
After the warning, Chinese authorities observed that Crown had senior executives make short business trips to China instead of spending long periods in the country, the person said. They also noted that the company shifted its marketing activities to focus more on resorts instead of casinos, the person said. Authorities don't perceive those actions as amounting to a material change in Crown's activities, the person added.
'Deeply Concerned'
A spokeswoman for Crown in Melbourne declined to comment on any warning given to the company by Chinese authorities. Faxed questions to China's Ministry of Public Security, which oversees law enforcement activities, were not immediately answered.
In a rare public statement sent by Crown on Tuesday, largest shareholder and Australian billionaire James Packer said he was "deeply concerned" for employees held in China. The move wiped $1 billion from the company's market value on Monday, with the shares falling 14 percent. They closed 1.7 percent higher in Sydney on Tuesday.
"Our number one priority is to be able to make contact and to ensure they are all safe," Packer said. He also added he was "respectful" of China's sovereign rules.
Chinese Ministry of Foreign Affairs spokeswoman Hua Chunying declined at a briefing in Beijing on Tuesday to provide details about the cases against Crown or its staffers and referred questions to Shanghai police. The city's public security bureau didn't immediately respond to a faxed request for comment.
'Break the Chain'
It hasn't been possible to contact those in custody. Detention and charges wouldn't automatically lead to prosecution. Australia's Foreign Minister Julie Bishop said Tuesday that officials from her department had visited two Australian Crown employees detained in China and had requested to meet with a third as soon as possible.
The action against Crown is part of a broader effort by Chinese authorities to curtail overseas gambling. The nation's leaders have linked those activities to corruption, money-laundering and domestic instability, particularly because many Chinese gamblers who have gone broke were small business owners.
Police had been investigating Crown for several months as part of an operation targeting gambling-related activities dubbed "Duanlian" -- or "to break the chain" -- with the goal of terminating personal and financial links between foreign casino operators and Chinese clients, according to the person familiar with the case. The probe is focusing on whether the company enticed Chinese nationals to gamble in Australia, as well as if it used an illegal settlement network or other underground banking services to transfer money out of the country, the person said.
Gambling Raids
The operation risks reinforcing fears among international casino operators about doing business in mainland China, where it's illegal to market gambling to Chinese nationals. It could also unsettle gambling businesses in Macau, the world's largest casinos hub, which saw revenue decline in recent years as President Xi Jinping clamped down on corruption.
Macau has sought to diversify its economy since Xi in 2014 ordered the former Portuguese colony to reduce its dependence on gambling. Casinos in countries including the Philippines, South Korea and Australia have sought to fill the gap by working with so-called junket operators who bring Chinese high rollers overseas and lend them money to gamble with -- in effect skirting the mainland's currency controls.
In an operation this summer in the adjacent Guangdong province, Chinese police arrested almost 800 people for crimes including "organizing illegal gambling activities overseas." Police also raided an underground bank linked to the crime group that turned up more than 20 billion yuan ($3 billion).
All of the employees from the Korean casino operators arrested in June 2015 have now been released. Six Paradise employees who were arrested have been set free after serving jail time, a company spokeswoman said Monday. Out of Grand Korea's seven jailed employees, three were released in August and four on Monday, its spokesman said Tuesday.
— With assistance by Brendan Scott, Angus Whitley, and David Ramli
Before it's here, it's on the Bloomberg Terminal.
LEARN MORE