Packer Deeply Concerned for Crown Staff as China Clamps Down
by
Billionaire shareholder asks Crown to do 'everything possible'

China detained 18 Crown employees in foreign-casino crackdown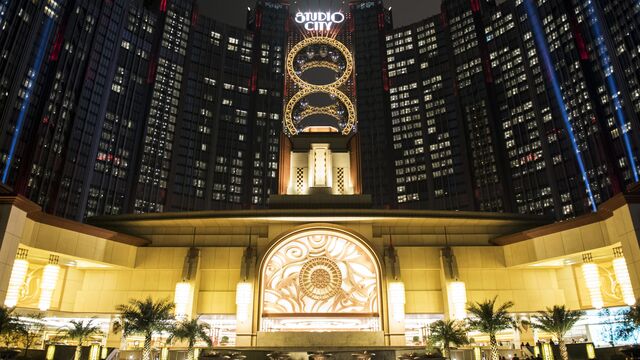 Crown Resorts Ltd.'s billionaire shareholder James Packer said he's "deeply concerned" for employees held in China after they were rounded up in a foreign-casino crackdown that wiped $1 billion from the company's market value.
Chinese authorities have detained 18 Crown staff, the highest-profile clampdown on an overseas casino operator in a year. It raised fresh fears that the government is tightening its scrutiny of companies that promote gambling abroad. Crown's board of directors held a conference call late Monday to hear the Melbourne-based company's plan to get in touch with the staff.
"I have sought regular updates on this issue and have asked Crown to do everything possible to contact our employees and to support their families," Packer said in a rare public statement that was e-mailed by Crown on Tuesday. Still, he said he was "respectful" that the detentions are subject to China's own rules and investigative processes.
For a story on the detentions, click here.
The clampdown sparked wide-scale withdrawals of staff from China by some Macau gaming companies and other foreign-casino operators, according to Daiwa Capital Markets Hong Kong Ltd. analyst Jamie Soo. While gambling advertising and collecting gaming debts are illegal in China, they are "established practices" carried out by marketing teams, he said.
Selloff Overdone
Crown shares slumped a record 14 percent in Sydney on Monday, cutting the company's market value to A$8.12 billion ($6.2 billion). More than a third of Crown's revenue at its Australian resorts comes from international visitors, predominantly mainland Chinese, and the firm is building a high-roller casino resort at Barangaroo on Sydney's waterfront. 
Citigroup Inc. on Monday said Crown's revenue from high-roller gamblers through 2018 will now probably shrink instead of grow, but the bank said the stock selloff may have been overdone. Monday's decline effectively wiped out the value of Crown's entire VIP business, it said.
The stock rose 1.9 percent in early Sydney trading Tuesday.
Among the Crown workers being questioned in China are three Australian nationals, including Jason O'Connor, head of international high-roller operations. The Australians are being detained for gambling-related crimes, a Chinese foreign ministry spokeswoman said Monday.
Packer's privately held investment vehicle, Consolidated Press Holdings, owns 48 percent of Crown. He has a net worth of $4 billion, making him Australia's sixth-richest person, according to the Bloomberg Billionaires Index.
"Crown will do whatever it can to support our employees and their families at this difficult time," Packer said in the statement. "Our number one priority is to be able to make contact and to ensure they are all safe."
Before it's here, it's on the Bloomberg Terminal.
LEARN MORE