Lowe Defends Flexibility of RBA Inflation Target in Rate Setting
by
Not the central bank's job to meet CPI target 'at all times'

RBA governor delivers first speech since taking helm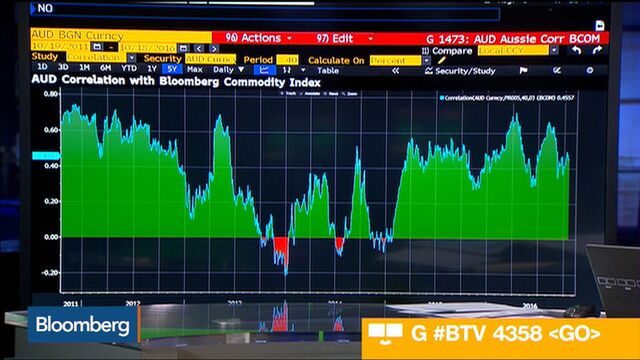 Reserve Bank of Australia Governor Philip Lowe mounted a robust defense of the flexibility available in the central bank's inflation target, saying employment and financial stability are also key factors in deciding interest rates.
"We have never thought of our job as keeping the year-ended rate of inflation between 2 and 3 percent at all times," Lowe said in the text of a speech, his first since taking the helm at the RBA, in Sydney Tuesday. "Given the uncertainties in the world, something more prescriptive and mechanical is neither possible nor desirable."
Lowe described the current environment as a "complex picture": inflation is subdued and wage growth weak, despite declines in unemployment, as the economy copes with the drag of falling mining investment. A key issue is the speed at which policy makers try to return inflation to target because trying to do it too quickly could threaten financial stability by inciting a new round of borrowing by heavily indebted consumers.
"The board has paid close attention to developments in household balance sheets and the housing market," Lowe told a Citigroup Inc. investment conference, referring to the decision to ease in May and August. "Over the course of 2016, there has been some lessening of the concerns that were building up last year."
Commodity Prices
But the governor also noted that there has been a rebound in commodity prices that are critical to Australia's national income, and that business and consumer confidence are a bit above average. He flagged that the unemployment rate has fallen to 5.6 percent, and that the lack of price pressures suggested there was spare capacity in the economy. Indeed, RBA staff estimate the economy is about half a percentage point away from full employment.
The spare capacity in the labor market is reflected in rising underemployment and capacity utilization failing to fall with unemployment, he said.
As to weak inflation worldwide, Lowe cited three main causes:
slack in the global economy
falling commodity prices, particularly oil
a structural change caused by globalization, where workers fail to press for higher wages out of concern that competition and technological advances could price them out of their jobs


"The low inflation outcomes around the world have posed some challenges for policy frameworks, including inflation targeting," Lowe said. "But our flexible medium-term target has served us well. The Reserve Bank can contribute to stability and confidence in the Australian economy by continuing to be guided by this framework."
Before it's here, it's on the Bloomberg Terminal.
LEARN MORE