Fed's Fischer Says Fiscal Policy Could Help Fight Low Growth
by
Stimulative policies could aid central bank in raising rates

Productivity, demographic trends pulling down growth prospects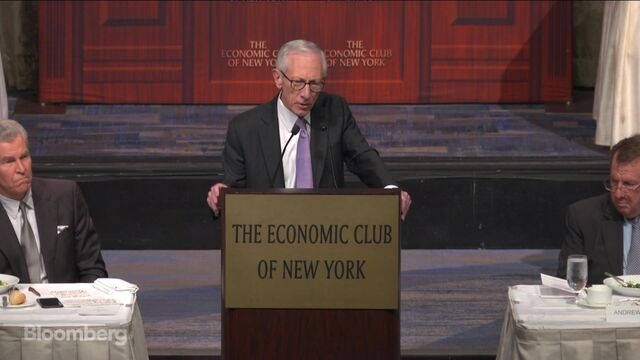 Federal Reserve Vice Chairman Stanley Fischer said government policies could partly counteract the impact of lower productivity and an aging population that are holding back the U.S. economy and weighing on interest rates.
"Some combination of more encouragement for private investment, improved public infrastructure, better education, and more effective regulation is likely to promote faster growth of productivity and living standards," Fischer said in the text of a speech Monday to the Economic Club of New York. Such policies could also "reduce the probability that the economy and, particularly, the central bank will in the future have to contend with the effective lower bound" for interest rates.
Fischer said an increase in government spending by 1 percent of gross domestic product would lead to a rise in the equilibrium level of interest rates -- the rate that neither stimulates nor holds back the economy -- by 0.5 percentage point, according to Fed research. An equivalent tax cut would lift the equilibrium rate by 0.4 percentage point.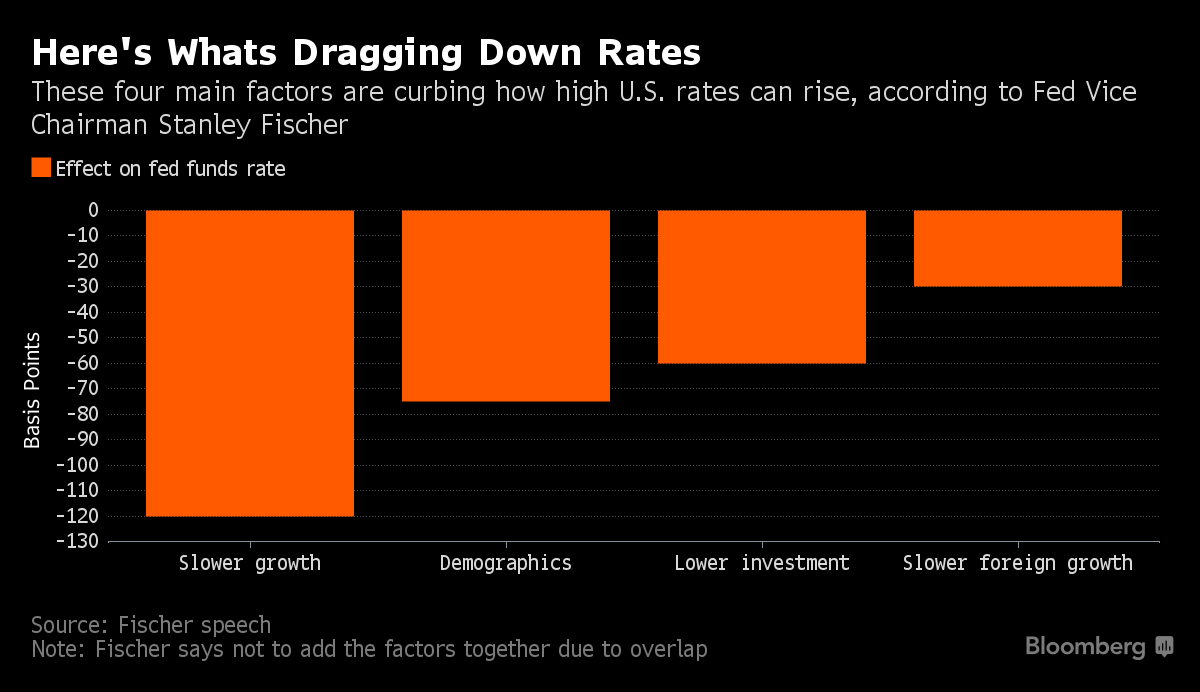 Central banks in advanced economies are grappling with sluggish growth, low inflation and the difficulty of responding to those challenges when interest rates are already at or near zero. Fed officials in September kept the target range for their benchmark policy rate unchanged at 0.25 percent to 0.5 percent, despite solid U.S. job growth this year.
Fischer, 73, pointed to a number of broad factors holding down growth and interest rates in the U.S. He singled out slow trend growth caused by low productivity and slower labor force growth connected to demographic changes; higher savings, also connected to the aging of the U.S. population; weak investment; and lower growth outside the U.S. putting a drag on U.S. exports.
Before it's here, it's on the Bloomberg Terminal.
LEARN MORE