Fed Hike or Not, Barclays Says Europe Stocks Are Buy in 2016
by
Loose monetary policy globally reason to buy European stocks

Traders pricing in 66% chance of a U.S. rate hike in December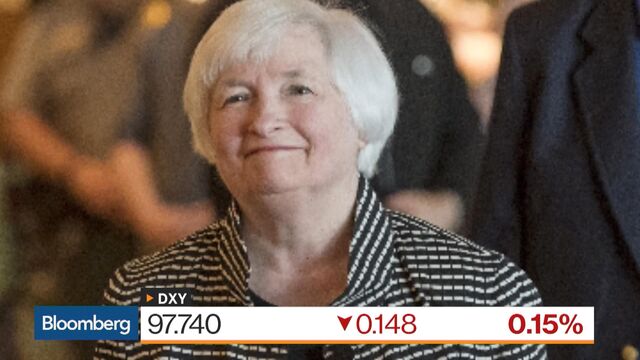 Investors should buy European equities regardless of whether the Federal Reserve raises borrowing costs in the next three months, Barclays Plc says.
The region's stocks, which have suffered a 6.8 percent slump in 2016, have scope to rally through the end of the year if earnings remain stable, according to Dennis Jose, head of European equity strategy at Barclays in London. With a year-end target of 360 for the Stoxx Europe 600 Index, the bank is the second-most bullish among 10 forecasts compiled by Bloomberg.
"At the moment, Europe is a buying opportunity," Jose said by phone. "Even if the Fed hikes, when you look at the amount of the global support from the Bank of Japan, from the European Central Bank, from the Bank of China, and even from the Fed itself, where rates are still quite low, the overall picture remains very supportive of stock markets."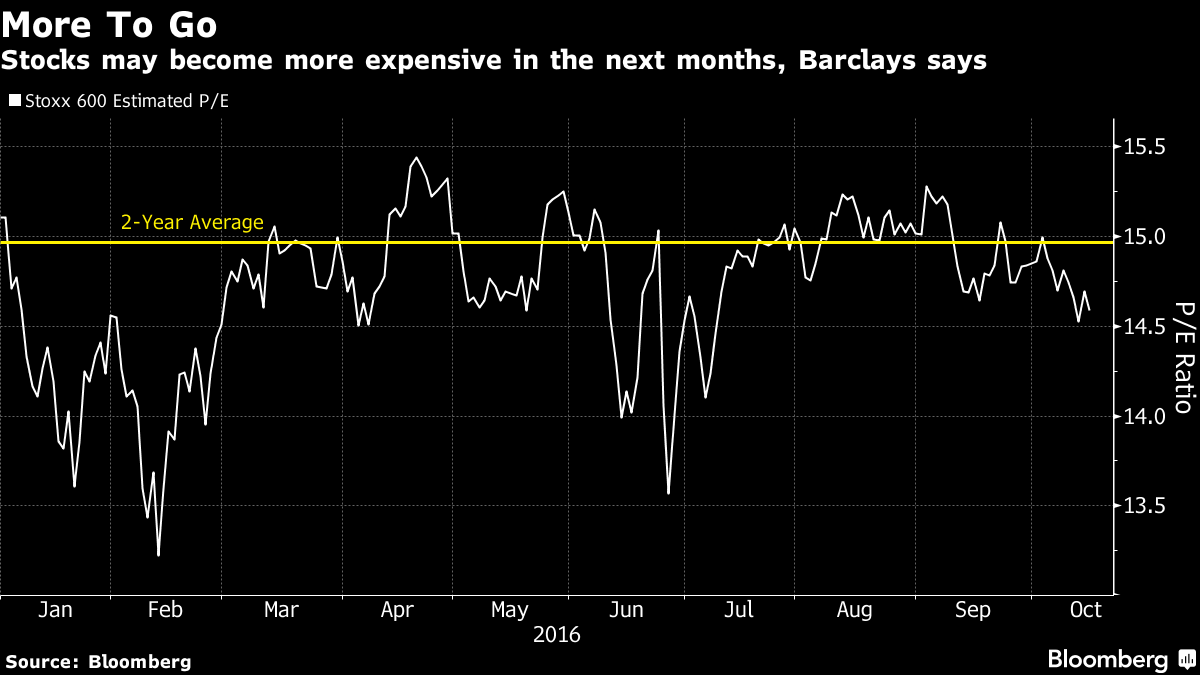 Barclays, which is overweight European equities, favors financial, consumer discretionary and technology stocks, Jose said, without elaborating. While the Stoxx 600 trades at 14.7 times estimated earnings, down from a high of 15.4 in April, the bank's optimism is rare amid a wave of anxiety regarding the region's growth prospects. European equity funds recorded another outflow last week, marking a record 36th straight week of redemptions, according to a Bank of America Corp. report citing EPFR Global data.
Investors are closely watching U.S. economic data and remarks from policy makers in a year when speculation about rates has whipsawed equities on concern whether the world's biggest economy can cope with higher borrowing costs. Traders are pricing in a 66 percent chance of a move in December.
Entering the final quarter of the year, European investors face potential risks from the upcoming constitutional referendum in Italy, presidential election in the U.S. and the fallout from the U.K. secession vote, according to Jose. But, given their valuations, he expects any long-term impact on stocks to be limited, even with analysts forecasting a 4.5 percent contraction in earnings at Stoxx 600 companies this year.
"If the market were very expensively priced and we had risk events coming up, I would be more concerned," Jose said. "There is volatility coming but as long as these events do not impact GDP growth, they should be transient."
Before it's here, it's on the Bloomberg Terminal.
LEARN MORE