S&P 500 Index Closes Little Changed Amid Data, Earnings Results
by
Retail sales climb most in 3 months, wholesale prices gain

Benchmark posts first back-to-back weekly drop since August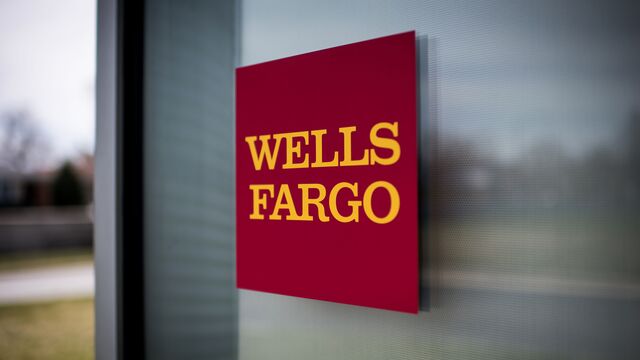 U.S. stocks closed little changed, amid data that bolstered the case for higher borrowing costs while remarks from Federal Reserve Chair Janet Yellen signaled the central bank will remain deliberate in raising interest rates. 
Equities all but wiped out a rally as shares lost momentum in the final minutes of trading. Yellen said today at a Boston Fed conference there are "plausible ways" that running the economy hot for a while could repair some damage caused to growth during the recession, indicating a willingness to slowly tighten policy even as inflation reaches or surpasses the central banks' target.
The S&P 500 added less than 0.1 percent to 2,132.98 at 4 p.m. in New York, erasing nearly all of an early 0.8 percent gain. The gauge capped the first back-to-back weekly declines since August. The Dow Jones Industrial Average climbed 39.44 points, or 0.2 percent, to 18,138.38, with Goldman Sachs Group Inc. contributing more than half the gain. The Nasdaq Composite Index increased less than a point. About 6 billion shares traded hands on U.S. exchanges, 8 percent below the three-month average.
"Her comment of 'plausible ways' that running the economy hot for a while could fix some of the damage caused to growth trends by the Great Recession has the doves happy," said Larry Peruzzi, managing director of international equities at Mischler Financial Group Inc. in Boston. "But I think Wednesday's minutes let the cat out of the bag in how close the Fed is to raising rates. The takeaway is that a December rate hike looks like a done deal given no seismic event."
Equities wavered as banks struggled to hold gains by early afternoon, despite better-than-forecast earnings from JPMorgan Chase & Co. and Citigroup Inc. Chipmakers halted their longest losing streak in two months to boost technology shares, while insurers and brokers lifted financials. Goldman Sachs Group Inc. rose 1.9 percent after winning a lawsuit over Libyan fund losses. Crude erased an advance to drag energy producers lower as the dollar climbed, and biotechnology stocks fell to a three-month low, weighing on health-care.

The reporting season is gathering pace just as investors contend with prospects of higher borrowing costs. Bets the Fed will raise rates in December are at 67 percent, from even odds on Sept. 27. Traders are pricing in a 15 percent chance of a move when officials meet early next month, before the Nov. 8 presidential election.
Data today mostly supported the argument for a December hike, with retail sales climbing in September by the most in three months, while wholesale prices rose more than projected last month, indicating inflation may be picking up. Another gauge showed consumer confidence unexpectedly fell to a one-year low in October as Americans soured on the outlook for the economy amid a contentious presidential election campaign.
Equities saw a morning lift with global markets after a report showed Chinese producer prices rose for the first time since 2012. Data yesterday revealed a surprise drop in exports, reigniting concerns that slower growth in China would weigh on the global economy. That briefly sent U.S. shares to three-month lows Thursday before an afternoon rebound.
The S&P 500 remains on track for losses in October, a month that has yielded gains in five of the past six years. The benchmark has slipped 2.6 percent from an all-time high reached in August. The CBOE Volatility Index fell Friday for the first time in four days, losing 3.4 percent to 16.12 to pare its biggest weekly gain in more than a month.
"We're heading into a pretty busy reporting period, where any beat on fairly low expectations could provide support to a market that's been moving sideways for the past months," said Ross Yarrow, director of U.S. equities at Robert W. Baird & Co. in London. "Companies are likely to be very coy about guidance -- there's probably more uncertainty following this quarter than we've had in a long time. It will be difficult for banks to generate better profitability."
In Friday's trading, JPMorgan and Citigroup were little changed after rallying as much as 3 percent. Citi Chief Executive Mike Corbat said on a conference call that "the forces of uncertainty haven't retreated," including the outcome of the U.K.'s vote to leave the European Union.
Before it's here, it's on the Bloomberg Terminal.
LEARN MORE