Long Bond Buying Spree Undermines Talk Central Banks at a Limit
by
Fear of end to central bank support overplayed, Bridges says

Don't ignore the risks in buying long-term debt, Suzuki says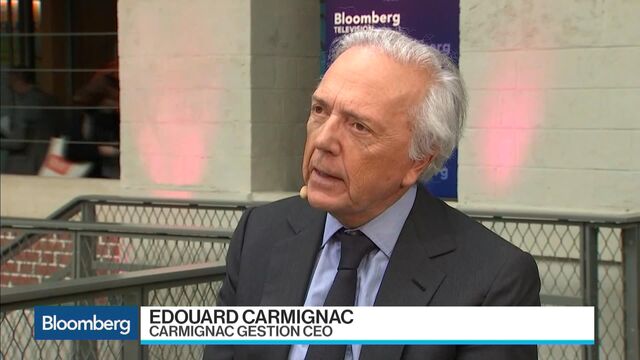 Bond investors are rushing to long-term debt sales all over the world, undermining warnings that central banks are reaching their limits in their effort to push yields down.
Australia issued its first 30-year bond this week, raising A$7.6 billion ($5.8 billion) in its largest offering ever. Demand rose at 30-year auctions in the U.S. and Japan. Italy sold more 50-year debt than analysts forecast in its first sale of the maturity last week.
Demand from investors for the longest maturities counters speculation that yields will surge as central banks contemplate reducing their debt-purchase programs. The Bank of Japan's decision in September to target bond levels spurred bets it wants to steepen the nation's yield curve and that other markets would follow, yet the move hasn't lasted.
"The fact that we're seeing such demand for fairly long duration does seem to be extraordinary," said Roger Bridges, the chief global strategist for interest rates and currencies in Sydney at Nikko Asset Management's Australia unit, which oversees $14.4 billion. "There is a fear that monetary policy has come to the end and bond rates may sell off. Maybe these fears are overplayed."
The benchmark U.S. 10-year note yield rose two basis points Friday to 1.77 percent as of 7:20 a.m. in London, according to Bloomberg Bond Trader data. The price of the 1.5 percent security due in August 2026 slid 6/32, or $1.88 per $1,000 face amount, to 97 19/32.
The extra yield on long bonds over short-term ones globally, a measure of the yield curve, was 83 basis points, down from 145 basis points a year ago. The figures compare a Bank of America index of government bonds due in one to three years with another comprised of securities maturing in a decade and more.
In the U.S., the world's biggest debt market, investors submitted bid for 2.44 times the amount of 30-year bonds sold this week, the highest level since July. In Japan, the second-biggest, bidding was the strongest since March at an auction on Oct. 12.
The danger in long-term bonds is that they're most vulnerable if yields rise, even if it doesn't happen for several years, said Yoshiyuki Suzuki, the head of fixed income in Tokyo at Fukoku Mutual Life Insurance Co., which has about $62.46 billion in assets. The U.S. consumer price index, stuck at about 1 percent, won't stay there forever, he said.
"People are chasing yield," he said. "They should consider the risk. In the U.S., eventually CPI will go up, and eventually we will see some increase in long-term yields."
Before it's here, it's on the Bloomberg Terminal.
LEARN MORE