Clinton Aide Urged Denying Any Secrets Were Sent: WikiLeaks
By
'Our position is that no such material exists,' adviser wrote

Campaign says material was hacked by Russia, may be doctored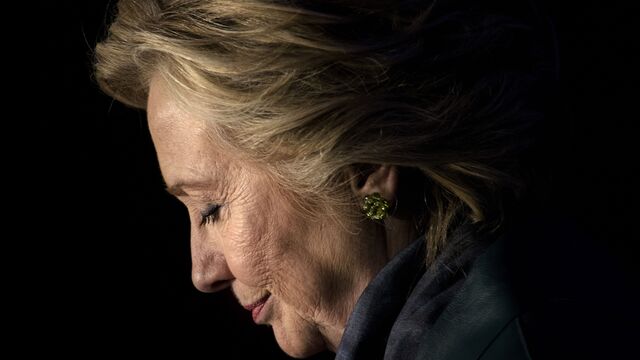 Hillary Clinton's campaign spokesman urged a blanket denial that she ever sent classified information through her private e-mail system because anything less emphatic could open her to charges that she broke the law, according to the latest batch of e-mails purportedly stolen from her campaign and posted by WikiLeaks.
"We should not think it is fine to find something that 'should have been classified at the time,"' Brian Fallon, the spokesman, wrote other top campaign officials on Aug. 22, 2015, as they debated a statement Clinton would make on her use of an e-mail server in her home. "Our position is that no such material exists, else it could be said she mishandled classified info," Fallon wrote.
Clinton spokesman Glen Caplin said Thursday that the campaign won't confirm whether the messages are authentic.
The Democratic presidential candidate's shifting explanations of her reliance on her own e-mail system for work-related messages when she was secretary of State is a major campaign issue. In Sunday's debate, Republican presidential nominee Donald Trump told her "you'd be in jail" for mishandling classified information if he were president.
The e-mails mark the sixth batch allegedly purloined from the e-mail account of John Podesta, who's now Clinton's campaign chairman, with more than 9,000 messages released so far. Clinton's aides have suggested that the e-mails might have been fabricated or doctored. They blame Russia's government for the leaks, as does the U.S. government.
For a QuickTake Q&A on Hillary Clinton's e-mails, click here.
After Clinton's use of a private e-mail server first became known, Clinton initially said she sent no e-mails with classified information. She later amended that to say she sent none that were marked classified at the time. After FBI Director James Comey said Clinton had sent and received several e-mails that were marked confidential with a "(c)" in the body of the text, she finally settled on saying she'd sent none that were marked classified in the "header" at the top.
Shifting Explanations
Fallon's note came just days after Clinton gave a vague answer on the erasure of e-mails that her lawyers deemed not to be work-related. Asked if she'd wiped her server, she responded: "Like with a cloth or something?"
In March 2015, an archive of her e-mails had been deleted and then wiped from the server with software called BleachBit by an employee of the company that maintained the server, according to the FBI. While Clinton's e-mails were already under a congressional subpoena at the time, the technician told the FBI he acted on his own based on instructions pre-dating the order.
It wasn't immediately clear when or if Clinton delivered the statement suggested by Fallon, which would have come after months of downplaying the issue. Four days after Fallon wrote the e-mail, Clinton said using the server "clearly wasn't the best choice."
"I'm confident that this process will prove that I never sent nor received any e-mail that was marked classified," she said.
'It's Not Why'
The releases from WikiLeaks, assuming they're accurate, have provided a rare window into the workings of a presidential campaign, from the hiring of staff and development of talking points to sniping between officials and the handling of opponents.
Statements about the e-mails, in particular, often received editing and sign-off at the highest levels.
Earlier in August 2015, Jake Sullivan, a top policy adviser, sent a version of another statement in which Clinton talked about her pride in the work of the State Department.
"That's why I've asked the State Department to publish 55,000 pages of my work emails," the statement said.
"I'd take out 'That's why' in the next sentence," another spokesman, Nick Merrill, wrote in response. "You know, because it's not why..."
October Campaign
The latest WikiLeaks release came during a turbulent day in the campaign after several women accused Trump in media accounts of groping them, which follows a tape that emerged last week of Trump bragging about such conduct in lewd language.
Trump has said the comments about groping were just "locker-room talk" and he didn't actually do it. On Thursday, he blamed media coverage of the issue on a "conspiracy" and suggested the media was burying the WikiLeaks story.
Related Story: Trump Calls Sexual-Assault Claims a Conspiracy
Caplin, the Clinton campaign spokesman, said WikiLeaks was engaging in a "propaganda campaign" and suggested the Trump campaign may have been involved in the leaks.
"The fact that Donald Trump refuses to condemn this intrusion by a foreign government, cheers it on, and even says it didn't happen is yet another reason why he is unfit to be president of the United States," he said.
Before it's here, it's on the Bloomberg Terminal.
LEARN MORE