WikiLeaks Announces Release of More Hacked Podesta E-Mails
By
Clinton campaign chairman said he isn't verifying messages

Democrats accuse Russia, Assange of working to help Trump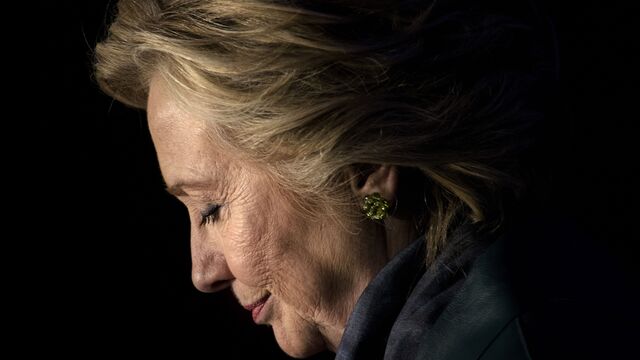 WikiLeaks on Wednesday released almost 1,200 more e-mails that it said were hacked from the personal account of Hillary Clinton campaign chairman John Podesta, bringing the number of messages posted since Friday to more than 6,500.
The disclosures in the final month of the U.S. presidential race have outraged Democrats, who blame Russian state-sponsored hackers and WikiLeaks leader Julian Assange of working to help Republican nominee Donald Trump.
E-mails released since Friday have showed Clinton allies complaining about a liberal group's effort to draft Senator Elizabeth Warren into the presidential race; infighting related to the Clinton Foundation; communications with the media; and excerpts of private paid speeches Clinton gave to Wall Street banks after her 2013 departure from the State Department.
"I'm not confirming the validity of the e-mails," Podesta told reporters Tuesday after WikiLeaks released its third batch of messages, saying the FBI was investigating the breach. He said there was a "reasonable belief" that Trump ally Roger Stone may have tipped off the Republican's campaign on Assange's behalf about the plans of WikiLeaks. Stone denied that claim to the Associated Press.
Susan McKee, a spokeswoman for the FBI, declined to comment Tuesday.
Trump has seized on the content of the hacked e-mails as evidence that Clinton is just another untrustworthy politician. His argument comes as he lags Clinton in polls following the release of a 2005 video Friday in which he bragged about groping women.
"These WikiLeaks e-mails confirm what those of us here have known all along: Hillary Clinton is the vessel of a corrupt global establishment that's raiding our country and surrendering the sovereignty of our nation," Trump said Tuesday at a rally in Florida.
Clinton's campaign criticized Trump for his embrace of the leaks.
"Donald Trump has once again cheered on Russian hacking after he willfully misrepresented at the debate that hacking may not be happening," spokesman Glen Caplin said in an e-mail Tuesday. "If he wants to reassure American voters, he must not only acknowledge and condemn Russia's role in this outrageous intrusion against U.S. interests, but he must finally disclose the full extent of his ties to Russia and divest any Russian-linked assets."
Before it's here, it's on the Bloomberg Terminal.
LEARN MORE