U.K. Risks Plunging 'Off Cliff' on Brexit, BT Chairman Says
by
BT chairman urges government to take its time on Brexit

Rake says Brexit worries starting to undermine U.K. bonds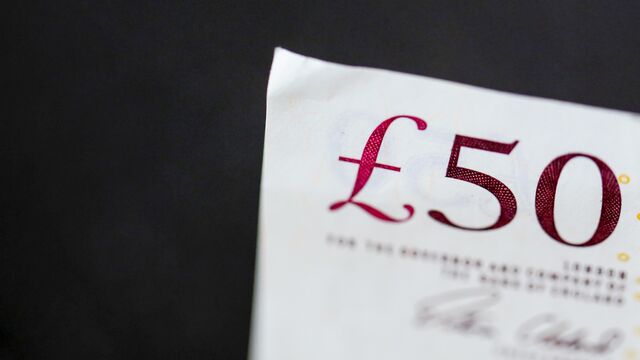 The U.K. shouldn't "walk off a cliff" as it leaves the European Union, BT Group Plc Chairman Michael Rake said in one of the most strident criticisms by a corporate leader of Prime Minister Theresa May's response to the Brexit vote.
Rake's comments followed indications at the Conservative Party's conference last week that May was leaning toward a so-called hard Brexit, in which the U.K. would lose its membership in the EU's single market but attain tighter control over immigration.
"To me what's clear, and what we've seen since the party meeting, is that we might be heading for a hard Brexit without thinking of the consequences," Rake said Wednesday at a London conference hosted by Bloomberg. "We need to have a debate about this. We don't want to walk off a cliff without a parachute."
The Confederation of British Industry, a lobby group, reacted with alarm to talk of a hard Brexit, saying a loss of the U.K.'s unfettered access to the single market and strict curbs on immigration could undermine the U.K.'s competitiveness. Individual executives, however, have been reluctant to speak out.
Global markets remain concerned about how the U.K. will handle the Brexit negotiations, Rake said, and this contributed to a new slump in the pound over the last few weeks. The pound regained some ground Wednesday after May conceded Parliament would be allowed to debate her Brexit strategy.
Rake also warned in a Bloomberg TV interview that the plunge in the British currency is starting to affect investor appetite for U.K. sovereign bonds.
U.K. Bonds
"When the pound gets down below a certain level we worry about investment, we have more uncertainty," Rake said. "We need people investing in gilts to fund our deficit."
Rake, who campaigned for the U.K. to remain in the EU before the June 23 referendum, said Brexit was inevitable but urged the government to take a measured approach. The process "will take five to 10 years" and shouldn't be rushed, he said at the conference, "otherwise it will be difficult times for our children and grandchildren."
Rake also said he was worried about the impact of Brexit on the U.K.'s image.
"There's absolutely no doubt that people are distressed by the damage we've done to ourselves and to Europe," Rake said. "You lose your reputation very quickly and we need to face that reality."
Before it's here, it's on the Bloomberg Terminal.
LEARN MORE