Currency Vigilantes Circle Pound in Thrall to U.K. Politics
By
Pound is main way investors are expressing Brexit concern: DZ

Sterling's rally, then pullback, underscore political links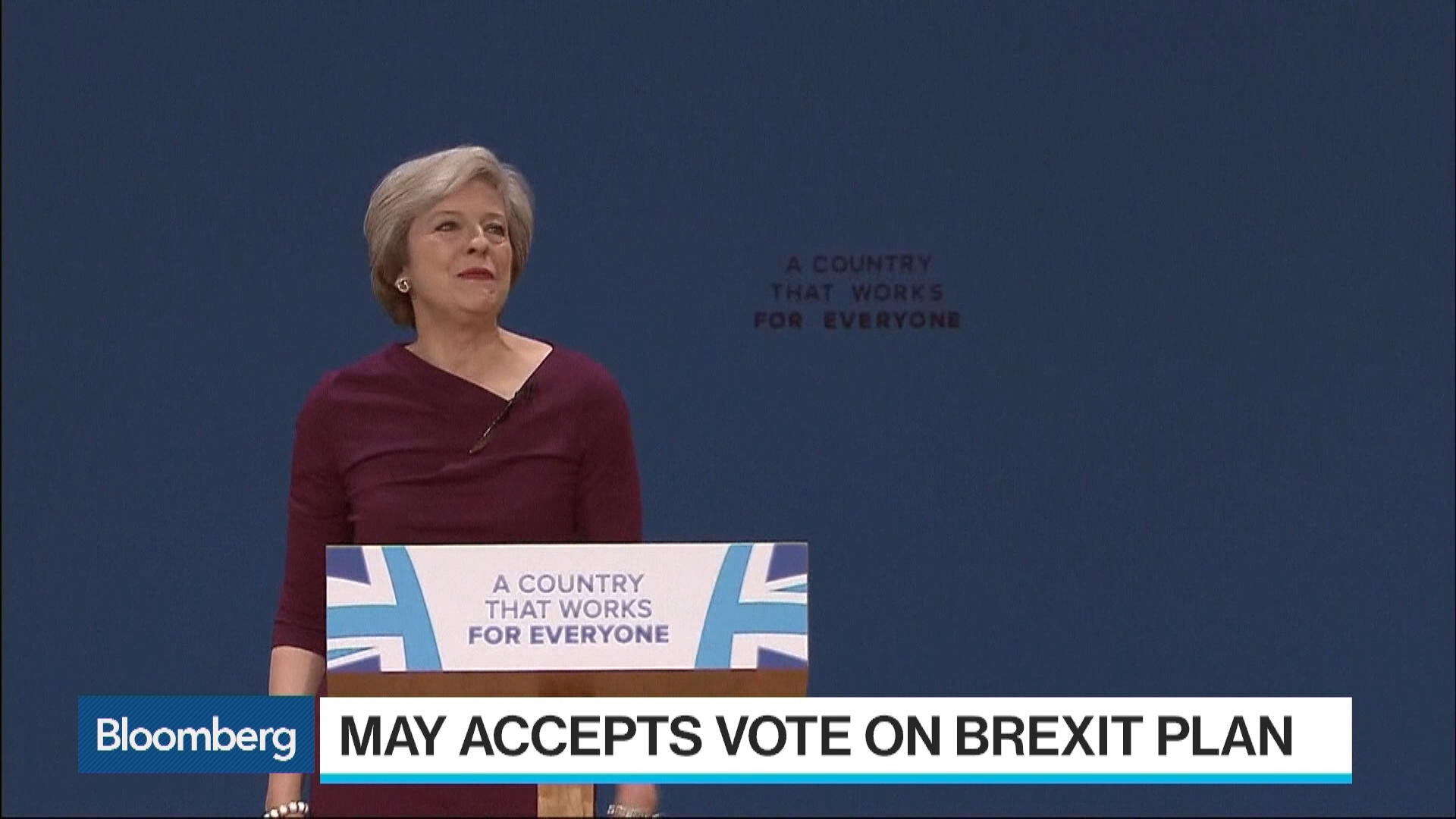 The pound's fluctuations on Wednesday underscore how currency traders are becoming arbiters of the Brexit debate.
Sterling surged, then pared its advance, according to whether markets expected lawmakers to get to vote on the U.K.'s plan for quitting the European Union. Traditionally, it was the so-called bond vigilantes who effectively strong-armed nations, by pushing up borrowing costs when governments were seen to be losing fiscal discipline. Now, with quantitative easing and record-low interest rates underpinning debt prices, currency dealers are taking up the mantle.

The pound has been the main way investors have shown their dismay at suggestions the government is heading for a so-called hard Brexit. Sterling's 6 percent drop this month as May gave more hints about her negotiating position has also been cited by politicians seeking to steer the premier away from prioritizing immigration control over tariff-free access to the EU's single market.
"The currency has been the main target for investors seeking to express a view on the U.K.," said Sonja Marten, chief currency strategist at DZ Bank AG in Frankfurt. "This is where people are taking their Brexit fears."
Those fears were demonstrated as sterling gave up its earlier gains after May refused to confirm parliament would be given a vote on the government's eventual Brexit plan. It was up 0.5 percent at $1.2184 as of 4:40 p.m. in London, having risen by more than three times that much earlier after the prime minister said she'd allow lawmakers a full debate on the issue.
'De Facto Opposition'
"The currency is now the de facto official opposition to the government's policies," David Bloom, global head of currency strategy at HSBC Holdings Plc in London, said last week in a report.

While May and her colleagues have focused on the increased competitiveness that derives from a weaker exchange rate, the sheer pace of its drop since the June 23 referendum could destabilize markets, according to some strategists. Sterling has tumbled 18 percent since Britons opted to leave the EU, though U.K. stocks have climbed to record highs and economic data are proving resilient.
"As of right now, the government won't be that concerned," said Derek Halpenny, European head of global markets research at Bank of Tokyo-Mitsubishi UFJ Ltd. in London. "We're at the stage where the volatility of the pound isn't having broader repercussions for financial markets," but if that were to change, then markets could "start to influence" the government more, he said.
Before it's here, it's on the Bloomberg Terminal.
LEARN MORE