Photographer: Akos Stiller/Bloomberg
Clean Power Just Turned Back the Clock on Global Warming Gases
by
Energy-related emissions in U.S. at lowest point since 1991

Decrease comes as wind and solar replace fossil fuels
It looks as if all those wind and solar farms in the U.S. are making a dent in greenhouse gases that cause global warming.
During the first six months of the year, carbon dioxide emissions from America's energy industry dropped to the lowest point since 1991, according to a statement Wednesday from the U.S. Energy Information Administration.
That's in part because warmer-than-average temperatures in the first quarter prompted fewer people to crank up their thermostats, lowering energy consumption. It's also because clean energy installations increased 9 percent during the first half compared to a year earlier, reducing the need for power generated by burning coal and natural gas. 
Emissions are on pace this year to hit their lowest annual level since 1992, according to the Energy Information Administration.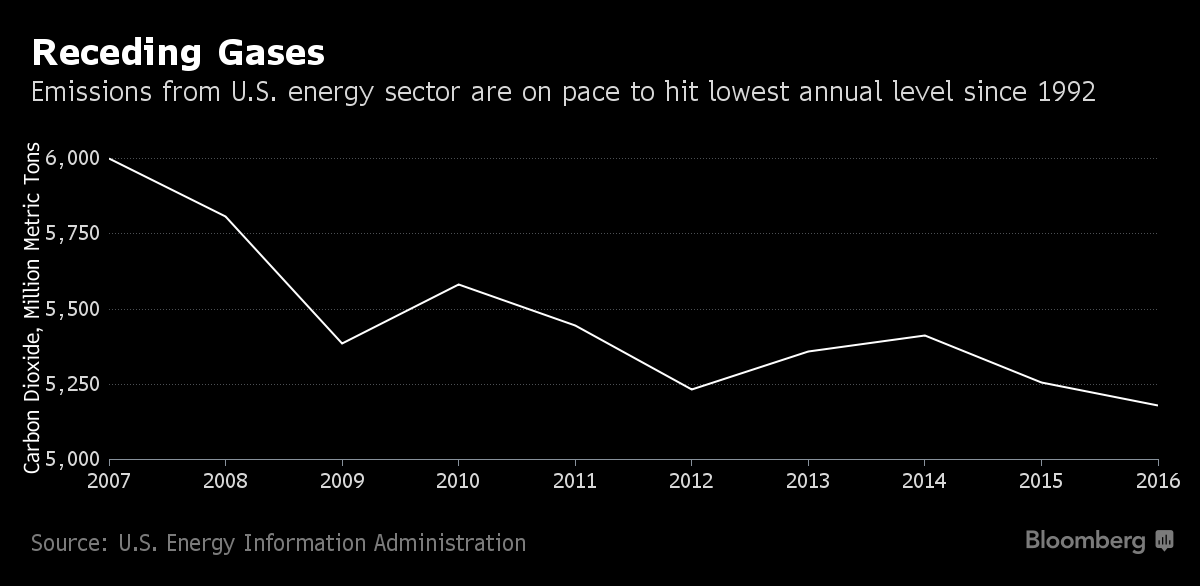 Before it's here, it's on the Bloomberg Terminal.
LEARN MORE