Can Britain's Parliament Tone Down Brexit? Q&A
Parliament is seeking a role to make Brexit softer
by and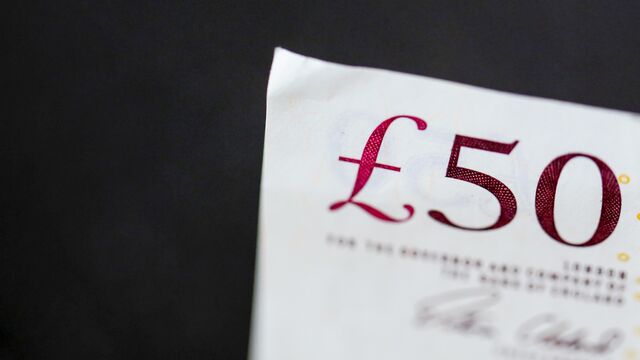 Prime Minister Theresa May says Brexit means Brexit. Parliament wants to help shape the definition.
Will Parliament Get a Vote on Brexit?
May has ruled out giving Parliament a vote on Article 50, which triggers the exit process, and therefore won't give it a chance to block Brexit.  Late on Tuesday she effectively conceded to a debate on the terms of Brexit, but has since cast doubt on whether such a debate would include the usual vote.

Privately, the government accepts that it is powerless to stop lawmakers calling their own vote on the Brexit negotiations, according to an official. While such a vote is quite likely in the coming months, it would not be binding, said the official, who declined to be named. 
Bottom line: May doesn't want her hands to be tied during the Brexit negotiations and so the government is unlikely to support a vote in Parliament.
What about the courts?
A legal hearing will start on Thursday over whether May can trigger Article 50 without approval from Parliament. The prime minister's most senior legal adviser, Attorney General Jeremy Wright, will attempt to convince a judge that she does have the right. May has already said it's her prerogative and that she'll use it by the end of March.

A defeat for May could delay the exit, and would increase Parliament's potential influence on what Brexit looks like. The case will be taken "very seriously" and may reach the Supreme Court by December, Judge Brian Leveson said during a July 19 hearing.
Click here for a longer discussion of the issues involved.
Does Parliament Want Brexit Hard or Soft?
A majority of British lawmakers opposed Brexit. Their dilemma is that most of their constituents voted for it. While they're highly unlikely to try to overturn the popular vote and risk criticism for doing so, it's safe to say they're worried about the dangers. 
May's decision not to block a Labour motion calling for a full debate of her strategy suggests she was alert to the risk of her own lawmakers voting against her. Several of them spoke out in favor of parliamentary scrutiny during the debate on Wednesday.
Bottom line: The parliamentary center-ground is probably around a softer Brexit than the one May is apparently pursuing with her emphasis on border controls. 
Who is Keir Starmer?
Starmer is the opposition Labour Party's newly-appointed spokesman on Brexit and led today's debate. He says he accepts the referendum result as a mandate to quit the EU but wants Parliament to have a say in the terms of the exit deal. He has emerged as the key opposition figure on Brexit, even as the Labour Party remains in disarray, and could galvanize pro-Remain lawmakers who want to see a softer Brexit.
This week, along with shadow Foreign Secretary Emily Thornberry, he sent the government 170 questions on Brexit.
Before entering parliament last year, Starmer was director of public prosecutions and a human rights lawyer. Named after former Labour Party leader Keir Hardie, Starmer declined to run for the leadership of the party in 2015 citing a lack of experience.
Will the U.K. Leave the Single Market?
Brexit Secretary David Davis dodged questions on Wednesday about whether he wants the U.K. to remain in the single market, saying there is a "spectrum'' of possible outcomes when it comes to free trade. May wants the "maximum possible'' access to the single market.

What are May's Red Lines?
May has repeatedly said the main takeaway from the referendum result is that Britain must control its borders and limit immigration. And Europe has been pretty unanimous in saying that limits on free movement are incompatible with single-market access.
Are We Any Closer to a Market-Friendly Outcome?
The pound's rise on Wednesday shows how closely investors are watching the debate and reacting positively to any sand being thrown in the wheels of a hard Brexit.
Still, May's decision to back a debate was probably more about tempering criticism in Parliament, where she only has a slim majority, than trying to appease the markets.
Before it's here, it's on the Bloomberg Terminal.
LEARN MORE